Boxing Tournament will bring the Pacific Games to Savai'i
The hosting of boxing on Savai'i during the Samoa 2019 Pacific Games will bring benefits to everyone, says a senior boxing official.
"The big thing for our sport at the Pacific Games is bringing it to an island where you don't often get to see this kind of event," says Keith Walker, International Technical Delegate for the sport in July.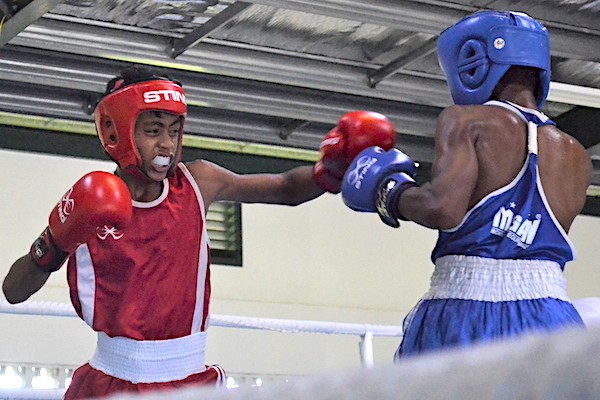 Action from Last Man Standing. Photo: Gerwin Polu, Marist Boxing - Samoa
He inspected the venue at Don Bosco College in Salelologa during the recent Last Man Standing tournament organised by Marist Boxing - Samoa.
"They are all going to be encouraged. To sum it all up, everyone will benefit from it," he adds.
The boxing test event on Savai'i was an opportunity for athletes and officials to familiarise themselves with the venue and what to expect during the Games.
Read more
"The situation of the venue is different and what we have in Savai'i compared to what we have in some other countries isn't the same," Walker continues. "Every international event that you go to, all over the world, the venues are different. There's no set rule or design for boxing. So we have to adapt to what we have."
There is less than a hundred days before the event is set to be staged on Savai'i from 16-19 July in the second week of the Games.
Walker is excited about the big plans Salelologa will showcase at Games time.
"Samoa has done absolutely superbly within the 18 months to prepare for the Games. This tournament isn't going to resemble what we're going to have in July. When we come back, it will be perfect."
Involved in boxing for 68 years, starting fighting aged ten, Walker has been a boxer, then coach, referee, judge and is current President of the New Zealand National Boxing Federation.
"It doesn't matter what venue is used," he says. "It's the sport that builds character in kids."
There are 10 weight classes for the Men's competition, and three for the Women's competition.
A total of 15 countries will be participating in the five-day tournament.