The grass is greener at the Bowls venue
The countdown continues to the start of the Lawn Bowls competition at the Samoa 2019 Pacific Games on Monday 8 July and the venue is taking shape.
Grounds specialist, Glen Peter Miller feels the plant cover on both greens will provide a suitable playing surface.
He's a full-time groundskeeper in New Zealand with a strong connection to Samoa.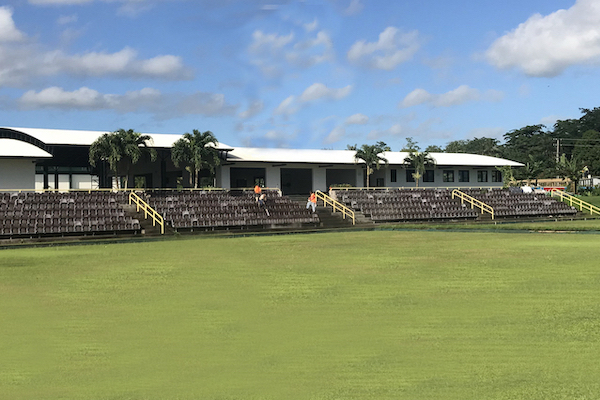 The greens at the Lawn Bowls venue are on track for July.
"I was here for the 2007 South Pacific Games and Youth Commonwealth Games in 2015, so I do have quite a background of Samoa and its culture," he says. "The 6 months I had here in 2007 prior to the Games helping develop that complex was the highlight of my life.
"I had a wonderful and stressful time," he continues. "I worked 65 hours a week, but the experience was out of this world. I took home the wonderful experience that I had here."
This is the third time that Samoa has hosted the Pacific Games.
For groundskeeper Tasesa Tafeaga from the Samoa Sports Facilities Authority, the quality of the greens field is the best they have ever had over the years.
The Sport:
The six-day competition will be from Monday 8 July till Saturday 23 July. The venue is next to the Squash Centre in the Faleata Complex at Tuanaimato.
Seven countries are competing for a total of eight medal categories with Singles, Pairs, Triples and Fours for both men and women.