Test event for Touch Rugby described as awesome
A successful Touch Rugby event was what Ian Milne wanted to see and that's exactly what the 3rd Vailima Marist tournament provided in the weekend.
The 2-day tournament doubled as a test event for the sport at the XVI Pacific Games from 7 to 20 July.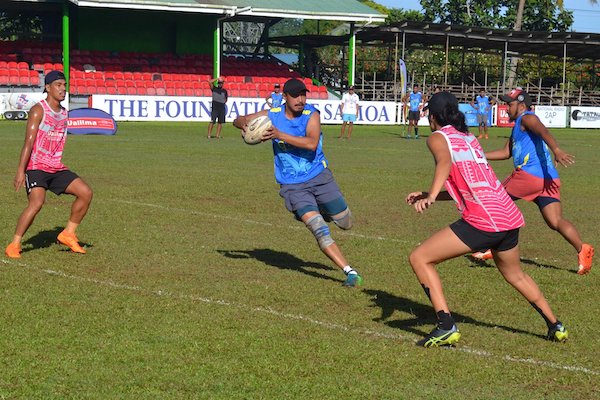 "Awesome tournament, excellent action and all running like clockwork," says Milne, a Federation of International Touch (FIT) event commissioner. "It was a really good test for the Pacific Games with a very well organised operation.
"The athletes performed well, and the levels of skill and fitness were impressive."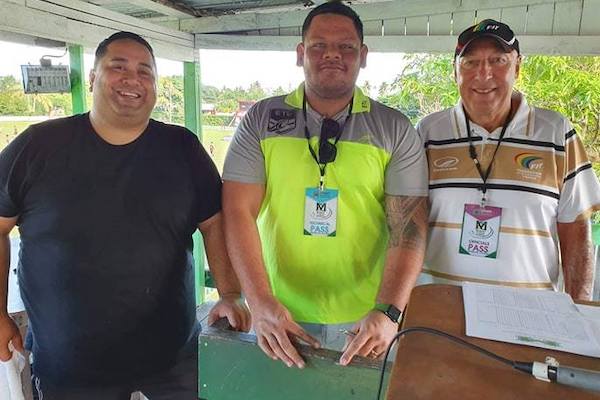 Milne (right) was in Apia to oversee the Marist event, working alongside Tournament Director, Ioane Mita (left) and Mailata Michael Wulf (centre), President of Samoa Touch. (More photos on our Facebook page).
The New Zealander was very pleased with what he saw in a very big year for the sport, internationally.
As well as the Pacific Games competition, the Touch Rugby World Cup is in Malaysia in from late April till early in May.
"For us, it's exciting having two major tournaments within three months," Milne continues. "Some of the Pacific nations sit high in international rankings so the standard of play in July will be world class."
He has been involved in Touch Rugby for over 20 years and was Tournament Director for the sport the last time the Pacific Games were held in Samoa in 2007.
"It's a great sport," he says. "And the beauty of it is that anyone can play. The Open Mixed category is one that is growing rapidly and is a real spectator favourite."
Touch Rugby is one of the few sports, worldwide, where men and women compete alongside each other adding to its popularity.
"The energy around Touch here in Samoa is really high and this weekend's tournament demonstrates that," he says. "Hard to beat and the tournament at the Pacific Games will be a great event to be part of."
The venue for the sport in July will be the Sports Field at the Faleata Sports Complex. This will also host the Archery event and is currently undergoing extensive refurbishment.
Touch Rugby originated in Australia in the early 1960s as a social game and part of the warm-up for Rugby League, before developing into a sport in its own right.
The Touch Rugby competition will run in the second week of the Pacific Games from 15 to 20 July.
Three medal events will be contested – Men's, Women's and Open Mixed.