Greening of the Games: Rubbish Bins
People at the Samoa 2019 Pacific Games have a rare chance this summer.
Samoa will host 5,000 athletes, officials and visitors from 24 countries, who will compete in 27 different athletic competitions for 14 days. This will mean a big increase in rubbish. There will be a lot of bins at the venues. But, we need you to step-up and sort your rubbish into the right bins, please.
Please remember these facts:
Bins: At each station will be a pair of 240-liter wheelie bins. One bin will be for recyclables – glass, plastic, and metal – and the other for general rubbish. Organic wastes will be taken care of by the caterers. After collecting, the bins the recyclables will be sorted. It will help if the only thing in the recycle bins is just material for recycling.


Labels and help: The bins will be labeled and during the games volunteers should be on hand to assist spectators in sorting and disposing of rubbish.


Using bins correctly will save money: Reducing the contents of the general waste bin by dropping recyclable items into the recycling bin reduces weight, and will save time in sorting the recyclables later.
Please encourage your friends and family to use the bins the right way.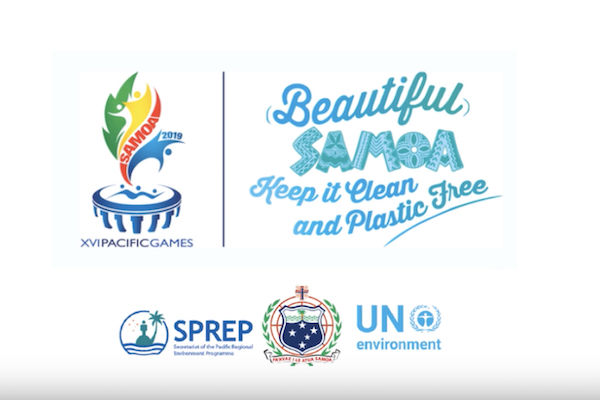 Read more:
Please encourage your friends and family to use the bins the right way.
This effort is part of the series of actions under the "Beautiful Samoa, keep it clean and plastic free" campaign that revolves around the Samoa 2019 Pacific Games hosted in Samoa.
It aims to reduce the plastics that are polluting our water ways, oceans, and villages. Samoa is demonstrating Pacific leadership through a commitment to green the games by reducing consumption of single-use plastic and Styrofoam.
Thank you for being a part of Greening of the Games