Greening the Games: What you can do
People at the Samoa 2019 XVI Pacific Games have a chance this July to show thousands of visitors how best to deal with waste properly.
Samoa will host 5,000 athletes, officials and visitors from 24 Pacific countries for a fortnight of sport competition from 7-20 July.
On the field, Samoan athletes will be showing the Pacific people Samoa's best. Off the field, the audience will be showing the Pacific people Samoa's best by helping to green the games.
Please help Samoa tackle the issue of waste generated at the sports venues.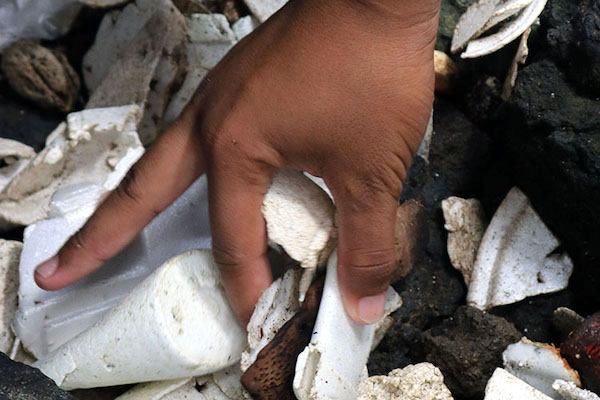 You can do this in four ways:
Travel: carpool or use public transport when traveling to a sports venue.
Reusable water bottles: use reusable water bottles when attending the Games.
Reusable food containers: use reusable food containers for any snacks you bring.
Use the rubbish bins: there will be two kind of bins at the Games - rubbish and recyclables. Plastic and glass go into the recyclables bins, and everything else goes into the rubbish bins. Dispose of rubbish properly.
Please encourage your friends and family to help with greening of the Games.
Check out our videos in Samoan and English:
Greening of the Games is part of the "Beautiful Samoa, keep it clean and plastic free" campaign that revolves around Samoa 2019.
It aims to reduce the plastics that are polluting our waterways, oceans, and villages.
Samoa is demonstrating Pacific leadership through a commitment to green the Games by reducing consumption of single-use plastic and Styrofoam. Enjoy the Games!
Read more: