Greening the Games: water bottles (Video)
People at the Samoa 2019 XVI Pacific Games have a great opportunity this July to avoid using plastic bottles.
Samoa will host 5,000 athletes, officials and visitors from 24 countries, who will compete in 27 different sporting competitions over 14 days.
There could mean a big increase in rubbish, such as plastic water bottles. The Samoan audience can show the Pacific people Samoa's best by helping to green the Games by avoiding disposable plastic bottles.
Please consider these facts:
Health: Some types of plastic water bottles contain chemicals linked to health problems, including cardiovascular disease, Type 2 diabetes, and even complications for pregnant women and the fetus. Commercial water bottles are also difficult to clean properly and are not durable.
Piled High: Samoa itself generated 8,800 tons of plastic rubbish in 2017. That would cover the entire urban area of Apia in loose plastic rubbish almost 8 meters deep.
Oceans: Too much plastic rubbish finds its way into the oceans. Unless something changes there will be more plastic material in the oceans than fish by 2050.
Investment: There are other options – you can buy a durable, reusable water bottle. It will be something you can depend on for years.
Read more: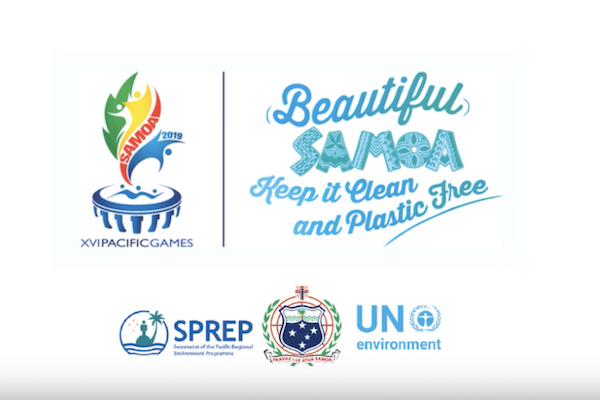 Please encourage your friends and family to use a reusable water bottle.
This effort is part of the series of actions under the "Beautiful Samoa, keep it clean and plastic free" campaign that revolves around the Samoa 2019 Pacific Games hosted in Samoa.
It aims to reduce the plastics that are polluting our water ways, oceans, and villages.
Samoa is demonstrating Pacific leadership through a commitment to green the games by reducing consumption of single-use plastic and Styrofoam.
There will be more information on greening the games in the days to come. Thank you for being a part of the greening of the Games.

Enjoy the Samoa 2019 XVI Pacific Games!