Greening the Games: Food Containers
Samoa will host 5,000 athletes, officials and visitors from 24 Countries, who will compete in 26 different athletic competitions for 14 days.
That, and the audience, will mean a lot of people with food at events. Sometimes people will carry food in from home, and sometimes they will get it from vendors.
The Samoan audience can show the Pacific people Samoa's best by helping to green the games by using reusable food containers.
Please consider these facts;
Health: Styrofoam contains the chemical styrene which is linked to cancer, vision and hearing loss, impaired memory and concentration, nervous system effects… and the list goes on. What happens when you eat hot foods or drink liquids from Styrofoam plates and cups is styrene enters into your bodies.
Oceans: Too much plastic rubbish – and this includes broken bits of Styrofoam – finds its way into the oceans. Unless something changes there will be more plastic debris in the oceans than fish by 2050.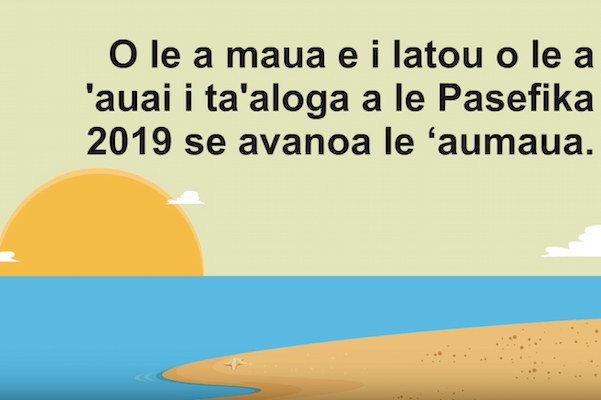 Alternatives: Safe alternatives to Styrofoam include bamboo plates, reusable utensils, recycled paper, and some corn-based plastics.
Please encourage your friends and family to avoid Styrofoam containers.
Read more:
This effort is part of the series of actions under the "Beautiful Samoa, keep it clean and plastic free" campaign that revolves around the Samoa 2019 Pacific Games hosted in Samoa.
It aims to reduce the plastics that are polluting our water ways, oceans, and villages. Samoa is demonstrating Pacific leadership through a commitment to green the games by reducing consumption of single-use plastic and Styrofoam.
There will be more information on greening the games in the days to come. Thank you for being a part of the Greening of the Games.
Enjoy the Samoa 2019 Pacific Games!