Women's Basketball wrap - Tahiti bounce back over PNG; American Samoa undefeated
Tahiti bucked off a slow start to overcome Papua New Guinea in a close match, 70-66, in Day 4 of the 2019 Pacific Games.
Still licking the wounds of its 61-85 loss to American Samoa the other day, Tahiti had a poor 10-21 start before gaining steam in the succeeding frames.
Saving the best for last, Tahiti then unleashed a strong closeout to finish off PNG highlighted by Alizee LeFranc's game-sealing bucket in the last 25 seconds.
LeFranc finished with both game-high of 18 points on top of 19 rebounds, three assists, and four steals to pace Tahiti which outrebounded PNG, 66-50.
Her sister, Ocean, also provided able support with 14 markers, 21 boards, and five steals while Mahinetea Tavanae and Vainui Tehoiri added 13 and 12 points, respectively.
Tahiti improved to 1-1 in Group B.
Rosa Kairi and Marca Mauri posted 17 and 14 markers, respectively, for PNG which suffered its second straight defeat to fall at the cellar of Group B.
Read more: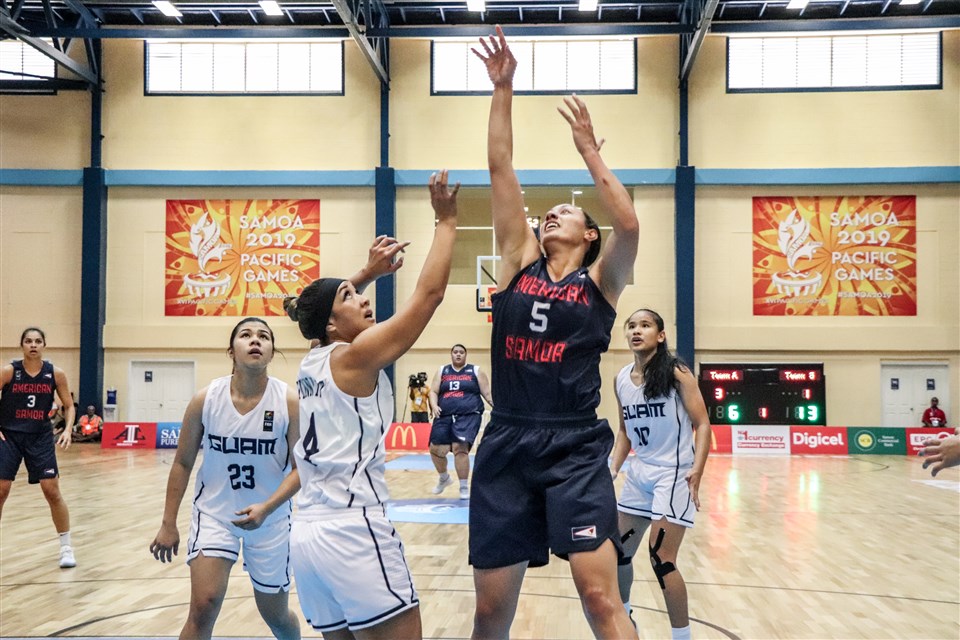 American Samoa v Guam in day 4 Basketball action
Meanwhile, American Samoa continued to prove its mettle as one of the forces to be reckoned with this tournament after beating powerhouse Guam, 85-76, for its second win in a row.
Tagged as one of the tournament's favorites especially being the Silver Medal of the 2015 Pacific Games, ASA jumped on Guam right away to build a quick 47-31 lead at the half.
American Samoa then did a good job protecting the driver seat entering the final canto with still a 67-55 lead but Guam, refusing to quit, uncorked a 14-7 spree to trim the deficit to just five, 69-74, still 4:46 to go.
However, ASA then would answer with a 6-2 spurt to pretty much seal the ball game at 80-71 in the last two minutes as Guam eventually lost out of steam in a failed comeback attempt.
Malia Nawahine and Sarah Toeina teamed-up in ASA's big win, combining for 43 points and 20 rebounds.
Leah Salanoa and Jazmine Davis also stepped up with 15 and 13 markers, respectively as ASA improved to 2-0 in Group B.
ASA just came off an 85-61 win over Tahiti the other day.
On the other camp, Destiny Castro's 27 points, 12 rebounds, three assists, and three steals went down the drain in Guam's loss.
Mia San Nicolas also chipped in 18 points and eight rebounds for Guam which failed to follow up its 84-48 win over Papua New Guinea earlier this week to fall at 1-1 in Group B.
This article is published from FIBA with permission.