Men's Basketball wrap - Guam defeat Tonga; New Caledonia beat the hosts
Defending champion Guam clobbered Tonga, 101-65, to remain unbeaten in Day 4 of the 2019 Pacific men's Basketball.
Coming off a huge 105-81 win over host Samoa the other day, Guam actually did not start the way it used to be following a close 19-18 lead in the first frame.
But Guam quickly rediscovered its touch, smothering the Tongans in the second period with a 21-8 eruption to take a 40-26 lead.
There was no stepping on the break for Guam since then en route to its second straight win in as many games.
At 2-0, Guam is now a win away from sweeping Group A with their assignment on hand against New Caledonia.
Takumi Simon spearheaded Guam's attack with 30 points and five rebounds while JP Cruz uncorked 23 points, three rebounds, two assists, and four steals.
Jonathan Galloway also added 10 markers and 13 boards.
Marcus Alipate, for his part, dropped 26 points, six rebounds and three assists in a losing cause for Tonga which shot a lowly 30-percent field goal clip.
After also a tough 71-82 loss to New Caledonia previously, Tonga slid to fourth place in Group A 0-2 card.
Read more: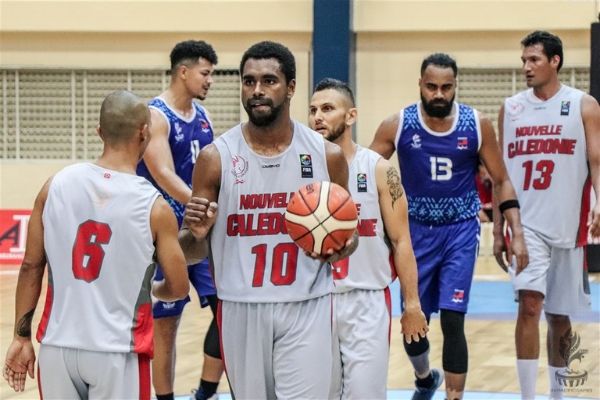 Meanwhile, New Caledonia banked on a strong third quarter attack to frustrate host Samoa, 76-63, for its second consecutive victory in the Day 4 of the 2019 Pacific Games men's basketball.
Up against the host with a wild home crowd on its back, New Caledonia found itself trailing 32-33 after first two quarters.
But that's where New Caledonia turned it up, erupting for 31 points in the third frame compared to Samoa's 15 points to take a commanding 53-38 heading into the payoff period.
That separation proved to be enough leeway for New Caledonia as it did a good job taking care of the lead on its way to a triumphant follow up to its 82-71 win over Tonga the other day.
With this, New Caledonia upped its slate to 2-0 to share Group A lead with fellow unbeaten squad Guam – which is the reigning champion of this prestigious quadrennial joust in the Pacific.
Beniela Adjouhgniope pumped in a double-double of 15 points and 10 rebounds on top of three steals to lead from the front for New Caledonia.
Yan Mathelon and Steeven Silant also chipped in 11 markers apiece while Rodrigue Tetainanuari contributed 10 more for a well-balanced New Caledonia attack.
This article is published from FIBA with permission.
Meanwhile, Samoa's hunt for first win proved to be elusive once again with this second straight loss following its 81-105 defeat to Guam previously.
Samoa thus fell down the cellar of Group A with 0-2 mark despite the 20 and 15 points from Theo McFarland and Dru-Leo Leusogi Ape, respectively.