Experience 'of a lifetime' for children
Children at a Savai'i school are enjoying an experience "of a lifetime," as they take part in the Samoa 2019 XVI Pacific Games in-schools programme.
The programme, run by the Ministry of Education, Sport and Culture, involves all Samoan schools adopting one of the 27 participating countries. They are also learning about the greening of the Games, and entering a poster competition.
Niue is the adopted country of Saipipi Primary School, Savai'i, and the students have created their own costumes and learnt the anthem in just a few weeks. Savai'i will host the boxing competition in July.
"This has been great experience for the students, a story of a lifetime for these kids," said Principal Motiana Latu said.
Read more: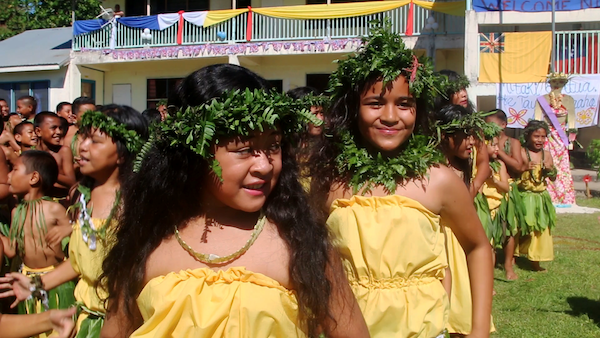 Photo: Teachers at Saipipi Primary School wish Niue good luck.
"It's not only that they get to know more about the environment, the dances and anthem of Niue. It's about being involved in something new - this is the great news about this programme," she added.
The programme has brought a change of perspective for the students of Saipipi Primary School.
"I have been a teacher for years and there is a great impact that the in-school programme has provided. I have seen the children support this programme wholeheartedly. They want to be part of something new," said Motiana Latu, Principal of Saipipi Primary School.
As Samoa commemorates Mother's Day, Motiana urges people never to underestimate the support of mothers. All seven teachers at the school are women.
"A mother is love and all seven of the teachers are mother figures to all the students. For us to be involved in the Games that Samoa is hosting is a platform that contributes to the lives of the students."
Motiana added: "Never underestimate the support of your mothers and everyone around you. As a mother everything that we do is out of love, to show and spread love, even though we live in a world where people are trying to pull you down, women have always had the potential to pushing through."