Dancing Vanuatu women's cricketers win medal thanks to crowdfunding
Vanuatu's women's cricket team have dedicated their inaugural Pacific Games medal to the supporters of their crowdfunding campaign, which was instrumental in bringing them to Samoa 2019.
The team, who defeated Fiji to claim bronze on Saturday at Cricket Ovals Faleata, only made it to the Games thanks to online donations from around the world.
"We had to fundraise to bring the girls to the Pacific Games, around AUD $30,000 (USD $21,000), and we used crowdfunding as part of that process because it's a lot of money to raise in five months," Vanuatu women's cricketer Melissa Fare told the Pacific Games News Service.
Read more: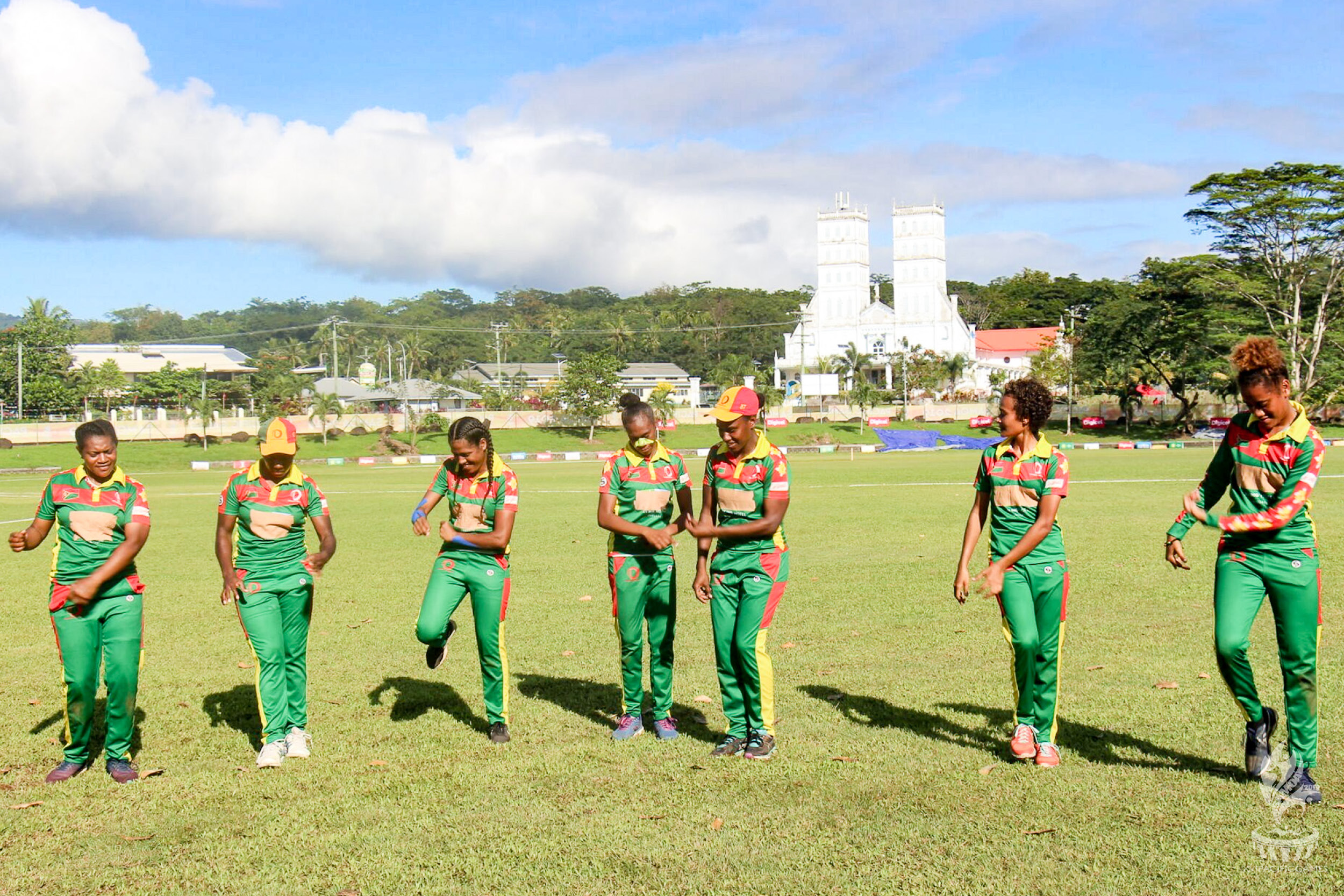 The Vanuatu women's cricket team's pre and post-match dances have become a popular sight at the Samoa 2019 Pacific Games (Credit: Pacific Games News Service)
"A lot of people have dug deep into their pockets for us," she continued. "People that we don't know and have never met have put their hands up to donate to the online campaign, and that is part of the reason why we are here at the Pacific Games and have won bronze."
Fare believes the medal success of the Vanuatu women's cricket team, the day after the country's women's beach volleyball pair claimed gold, will be a huge boost for women in sport in the Pacific nation.
"Not only in cricket, but also for other sports in Vanuatu, we hope this will encourage women's participation. This result also means that women's cricket will now be taken more seriously in Vanuatu. I know our performances throughout the week were worthy of a gold medal, but unfortunately we came up against teams that compete a little bit better than us."
The team's bronze medal caps a week where their love of cricket was clear for all to see. Videos and photos of the women dancing for warm-ups and during rain breaks have been widely shared, and captain Selina Solman revealed that dance is part of their routine.
"We have a lot of crazy girls on the team, and we always laugh at each other's jokes and make fun of each other to calm everybody's stress before we head onto the field of play," Solman explained.
"I love being with this group of girls and getting to learn new things with them each and every day.
"At the last Pacific Games (Port Moresby 2015) we lost to Fiji in the bronze medal match, so to win today meant a lot to us."
Vanuatu's men's cricketers also brought joy to the nation on Saturday, winning silver in their event.