Games secondment a chance to build skills
Employees seconded from Government ministries to the Pacific Games Office are being given the opportunity to build skills for the future.
One of the first seconded employees was from the Land Transportation Authority. Traffic Officer Silao Lesa joined the transport team a couple of months ago to help arrange transport for more than 4,000 officials and athletes. About 600 vehicles are needed for the fortnight-long event.
"This is my first time being involved in a big event with minimum time, and I am grateful for this opportunity. It is a new experience, which is truly a blessing."
It's a job Silao never expected to be a part. "For five years I have worked at LTA and [now I'm in] a new environment to learn fresh ideas and also share our knowledge with different people with vast experience, expanding your understanding with different people from fields you are not familiar with, and also networking with colleagues from overseas," he said.
Read more: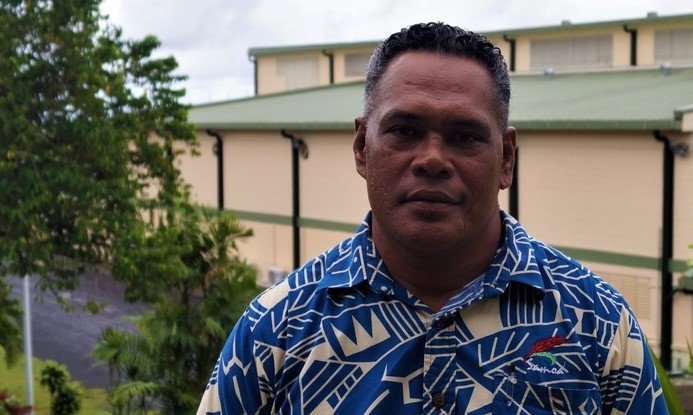 He is working with Transport Coordinator Rachel Milroy, a New Zealand volunteer. "It has been a very productive since I have started fulltime here. Rachel has overseen transportation with big events in New Zealand, such as the Rugby League World Cup. I am learning a lot from her," he said.
Silao is certain the Games will be remembered as the time Samoa stepped up and made it happen. "There is so much to learn, and this is Samoa's Games. I could look back 10 years from now and I say I was part of that high achievement."