Transport in July is in good hands
Rachel Milroy from New Zealand is passionate about Samoa and the XVI Pacific Games.
"I really want to share my knowledge and help in any way I can on an event that is very significant to the people of Samoa," says the Games Office Transport Coordinator. "The job description could've been written with me in mind."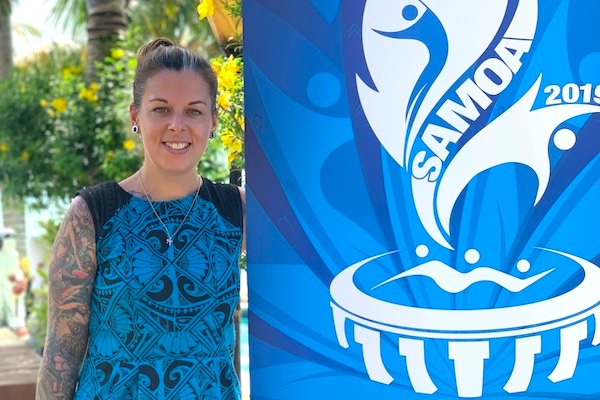 Her role will be to help ensure people involved in the Games are transported quickly and efficiently to and from the venues.
"To be where they need to be, when they need to be there," says Jack Smith from the Games operations team.
Originally from Tauranga in the Bay of Plenty, Ms Milroy has worked for Auckland Transport for the last twelve years and in the special events team on the Rugby League World Cup, All Blacks matches at Eden Park and concerts by a number of international artists like Ed Sheeran and Usher for the last two years.
"The Games is over a two-week period, from 7-20 July, when most of what I do is one to three nights, to one venue and then out, never multiple venues. That's a challenge, because there are a lot of different pieces to the puzzle."
With her experience in organising transportation for large events she feels the opportunity to work on the Games is a rewarding one. She is part of a team from New Zealand's Volunteer Service Abroad who joined the Pacific Games Office in February.
With everything new to her, Ms. Milroy is grateful for the support shown by the Transportation Director Samau Etuale Sefo as well as Samoa's Land Transport Authority and Police.
There is still a lot of work to be done.
"There are lots of people with the knowledge, but it's in their head," she says. "I'm trying to get all this on paper and leave a reference guide for transport so for future events in Samoa there'll already be plans in place."
A keen amateur boxer she is keeping up her skills working out regularly at a local gym as well as taking Samoan language lessons.
"I love this country," she says with a smile.