Food is the fuel for success in sport
They say an army marches on its stomach.
It will be the same for athletes at the Samoa 2019 Pacific Games from 7-20 July. Healthy nutrition will be the fuel for both the quality of their performances and winning medals.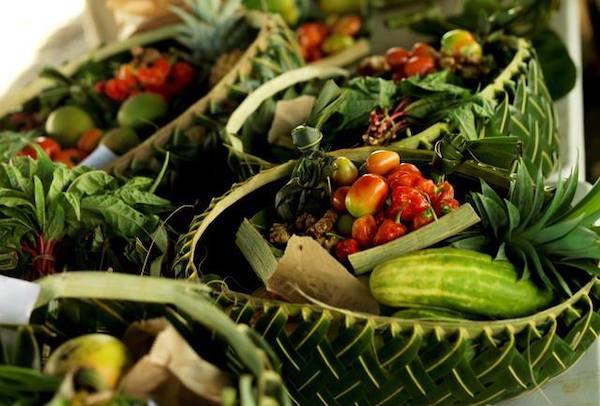 Rob Baxter joined Villa Maria Estate, one of New Zealand's leading wineries, in 2010 as Executive Chef.
He visited Samoa to help ensure nutritious meals are offered to the athletes and officials in July.
"I'm here because the Pacific Games is such a large and important event for everyone in Samoa and all over the region," he says.
His target was to assist July's catering team make the best of the local produce, help draft a menu and decide on the ingredients.
Read more
One of the main challenges he sees will be to have the right volume of ingredients to make enough meals for the estimated 5,000 athletes and officials coming to Samoa for the Games.
"For this we need to know how much we're going to source locally and how much we're going to need to get from overseas," he says. "There's a lot of wonderful, fresh food here, so much produce, as well as the markets with fresh fish coming in."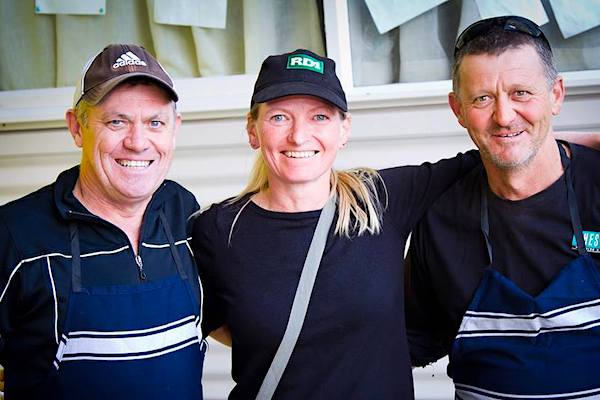 Rob Baxter, left, and his team at Villa Maria Estate in New Zealand

Food rich in iron, minerals, vitamins and as fresh as possible is what is recommended for athletes and that is what is being planned for.
"The menus will be simple and healthy - meat and rice, meat and vegetables," he adds. "It's good to see what the caterers will put on a plate and say that is what we're planning for in July.
"Preparing ahead of time is the key to nutritious meals for all the athletes at the Pacific Games...and the key to success."