Samoan PM withdraws from archery at Pacific Games
The Samoan prime minister has withdrawn from the archery at Samoa 2019 XVI Pacific Games on the eve of competition to allow a teenage archer to replace him.
Prime Minister Tuilaepa Sailele Malielegaoi, 74, voluntarily withdrew from Friday's bronze medal event in archery mixed doubles compound category to allow his 17-year-old team mate to compete.
Mathew Tauiliili is the youngest member of Samoa's archery team, and also the top male compound shooter in the team. He will play in the bronze medal decider with Tahiti at the Sports Fields, Faleata.
Read more: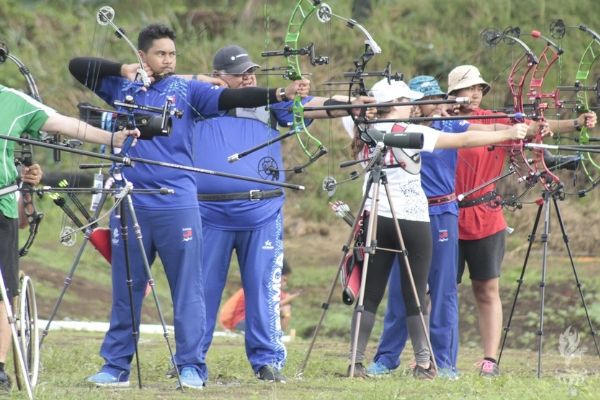 Samoa Archery President Muaausa Joseph Walters said: "The prime minister's decision reaffirms his plea to Samoa's young athletes to take advantage of the Pacific Games as leverage to their beginning sports career.
"His graceful withdrawal reaffirms his leadership role to invest in the future of our countries sports who are our young athletes like Mathew.
"And we respect his wisdom and commend him for being a great leader in our organisation and our country."
Tauiliili, from Lotosoa Saleimoa, started archery in January this year and joined five young archers handpicked to train in China for four months for the Games this week, the Government of Samoa said in a press release on Thursday.
"It's a great gesture from a great leader and it's an honour to play for him and for our country," said Tauiliili.
Tauiliili, the second oldest from a family of six sisters and three brothers will now team up with 19-year-old Naifoua Vise Timai, who is already a bronze medallist for Samoa.