Samoan PM assesses archery rivals
Samoa's prime minister has his eye on the competition at archery in the Samoa 2019 XVI Pacific Games.
Tuilaepa Sailele Malielegaoi, an archer in Team Samoa, was at the archery field this week, before the medal day on Friday.
His experience as a medalist at the 2007 Games, also hosted by Samoa, means he can assess progress.
Read more: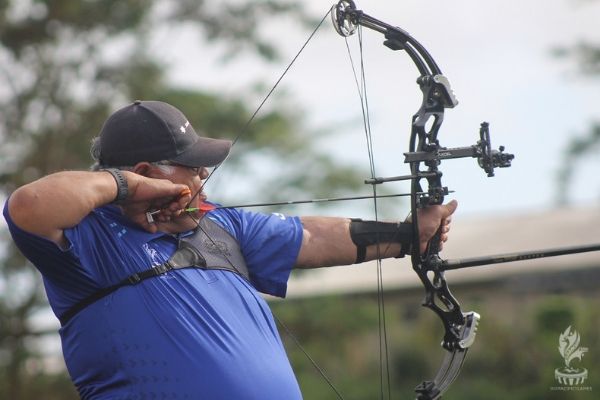 "The standard of the Games has risen in terms of development in particular to this sport. I have noticed that the competitors from Tahiti and New Caledonia are very tough in terms of their performances," he said.
He also pinpointed some of the key countries on the field that have come prepared for the Games.
"The Games have just started and I notice that Team Tahiti and New Caledonia are very competitive teams. As for our team, we are doing our best with our performance. It's a great competition and it's just the beginning."
With only 18 months to prepare to host the Games, the PM mentioned the work that has been done behind the scenes in ensuring every sport would thrive.
"It's not a complicated sport, but it's just the equipment used to execute the sport that is costly and this is one of the reasons why our government has stretched a hand financially to support some of the sports associations."
He is hopeful the following days left for the Games would be a success as Samoa continues to host.
"We hope that may the rest of the programme that we made be a success."