First gold for host nation
Archer Jill Walters has won the first gold medal for Team Samoa in the XVI Pacific Games, inspired by her father and her country.
The 18-year-old went up against ten tough opponents competing in the 70 metre recurve bow at the Sports Fields, Falatea Sport Complex on the second day of Games competition.
After months away from home training in China, she drew her bow today and reached her target with gold for Samoa.
This is the first Pacific Games for the young archer and a humbling experience for her.
"I have worked hard for this day," she said. "I made a huge commitment and have sacrificed. Would it mean anything to you if it cost you nothing? I am surprised to win today's event."
The next goal on the journey she has just embarked on is to qualify for the Tokyo 2020 Olympics.
Read more: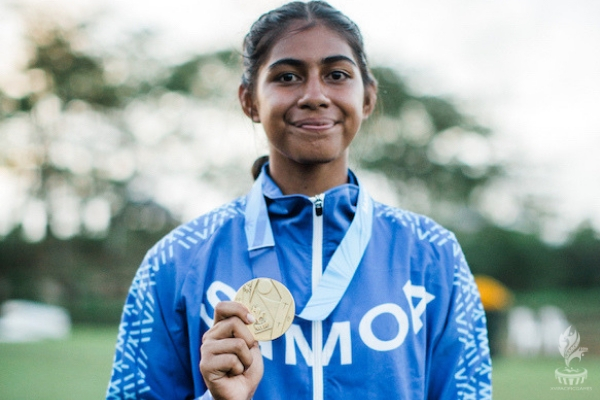 Gold for Archer Jill Walters representing Samoa
To shoot together with the Prime Minister of Samoa was another momentum boost for her.
The drive behind her determination to do better was her father, Muaausa Joseph Walter, who is also competing in the Games and is the President of the Samoa Archery Federation.
"My father is what kept me going in those hard times. It's drilled in me flashbacks that drives me to become better when I see him barely sleeping - and he works really hard."
Having his daughter win the first gold for Samoa has made Muaausa the proudest father on the field.
"It really touches the heart and I'm extremely proud of my daughter," he said. "Jill is a very quiet person and she's a very determined person. She's a very clear thinker. I want to thank the country for the support and prayers."
The Prime Minister, Tuilaepa Sailele Malielegaoi also expressed his gratitude today as Archery takes the first gold for Team Samoa.
"It's a great joy for our small organisation to be able to win the very first gold medal for Samoa. It's a very special feeling of joy as host of the Games."