Pacific Games Office attends ONOC meeting
The Pacific Games Office attended the Oceania National Olympic Committee (ONOC) Annual General Assembly in Fiji recently.
The Office updated Pacific countries on preparations for the Samoa 2019 XVI Pacific Games.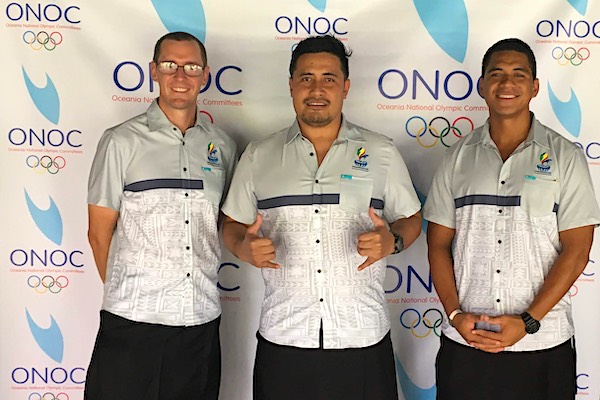 Chief Executive Officer Falefata Hele Matatia (centre), with Games Operation Manager Jack Smith (left) and Sports Services Manager Taupau Alex Mikaele (right), told the meeting that Samoa is tracking on schedule for July.
Falefata said the Pacific Games Office was able to have fruitful conversations with some of the Chefs De Mission representatives and other key sporting institutions at the meeting.
"It was a good engagement with the other Pacific Games Associations that were not able to attend the Chef De Mission meeting that took place in Samoa last month.
"To touch base on how their countries are tracking for the Games, provide feedback and shared key information. Also their preparations and areas that will impact our work load, like the entries and so forth," Falefata said.
The presentation was well-received by the Oceania National Olympic Committee and they have offered to assistance for the Pacific Games through Technical Officials present during the Games.
Read more