Australian Solomon wins 400m gold at Pacific Games
Australian Steven Solomon has comfortably won gold in the men's 400m at the Samoa 2019 XVI Pacific Games, running his best time for this season.
Solomon, who competed at the London 2012 Olympic Games, crossed the finish line at Apia Park Stadium in 45.62 seconds, just under two seconds ahead of silver medalist Daniel Baul of Papua New Guinea in 47.31 seconds. Baul's countryman, Benjamin Aliel, won bronze in 47.63 seconds to see PNG claim another two track medals in what has been a dominant competition for them.
Solomon said: "I came out here with the intention of trying to get in a good performance, but to pick up the gold and a season's best time as well is fantastic, and I'm very happy."
Although his win looked easy, he didn't underestimate his competitors.
"I'm always nervous going into races, and we came out here with a clear plan and the most important thing is to be able to execute the plan, which is always hard."
Read more: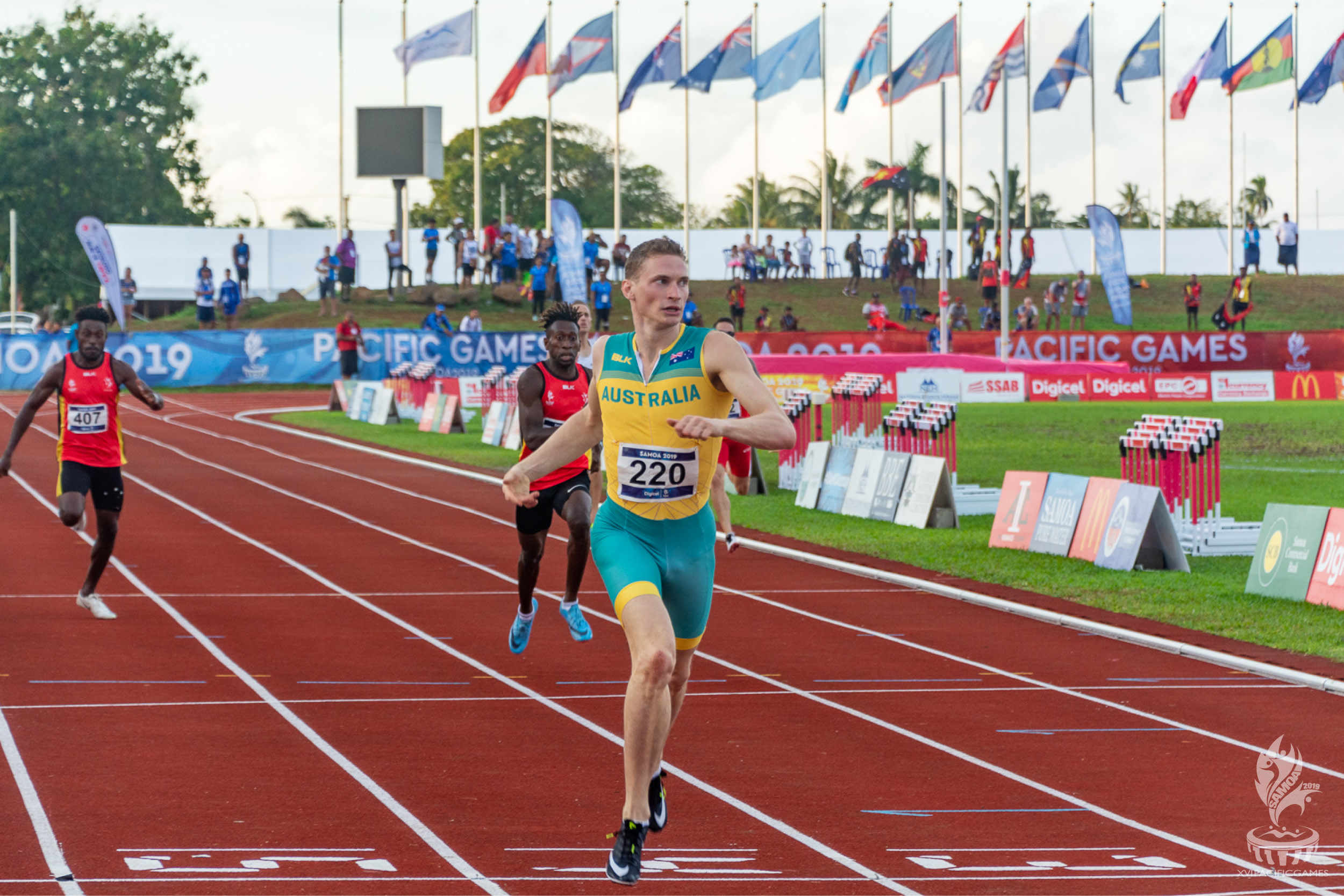 Steven Solomon ran a season best in the 400m at Samoa 2019. (Credit: Pacific Games News Service)
Both Baul and Aliel ran personal bests.
"Daniel and Ben, who finished second and third, ran their personal best times this afternoon and I'm so glad that I could bring them along to beat their past performances and hope to continue to do so in the future."
Australia is participating by invitation at the Pacific Games in select events, and its athletics team have done well.
"I think it's just a great stepping stone for us to be able to come here. We've sent a strong team this time and I hope that we can continue to send stronger and bigger teams into the future because it is a beautiful competition," Solomon said.