Mother inspires PNG gold medalist tennis player
The Papua New Guinea gold medallist in women's tennis doubles at Samoa 2019 XVI Pacific Games, Violet Apisah, has dedicated her win to her mother, who died two years ago.
The 19-year-old played alongside her cousin Abigail Apisah, who is ranked number one in the Pacific in tennis, winning against the host nation on Friday night, 6-3, 6-0.
"This win is dedicated to my mum. I feel like this is for her and so I keep doing what I love to do in honour for her," said Violet Apisah.
"I feel overwhelmed, happy and really excited. I'm just lost for words. I'm just really happy I got to win another gold medal with my family," she said.
Read more: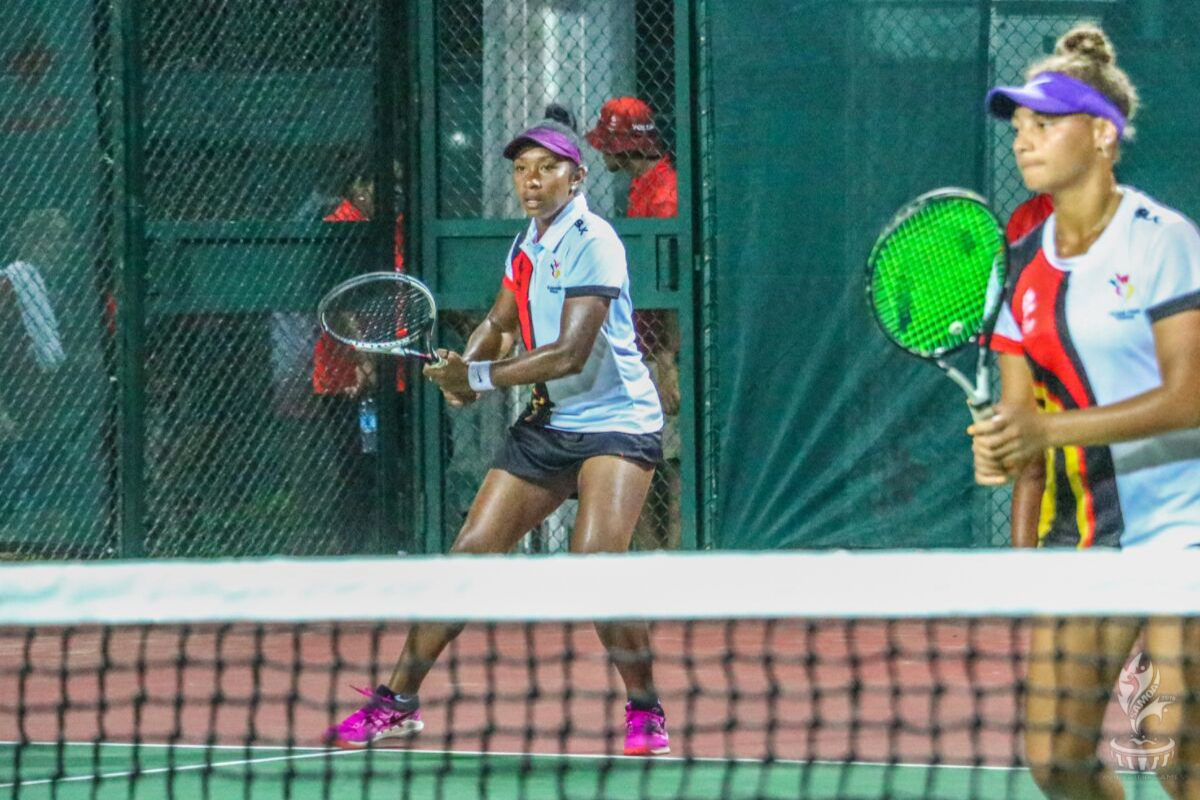 Violet Apisah says her mother inspires her to do her best. (Image: Pacific Games News Service)
She continued: "It's been tough and my dad has been a big help in my family. I guess my drive to keep playing tennis is because my mum passed away in 2017."
Being involved in the XVI Pacific Games for Apisah has been a great experience to have her family present.
"One thing I will take away with me in the Games is my family, and also bettering me in tennis each day. Off-court stuff does come in to your on-court performance. You have to be good off-court and make sure everything is alright even in school, with your parents, at the house, just the little things, they do come to on court."
This is her second Pacific Games and Apisah's dream goal is to be number one in world tennis one day.
"Keep believing. Believe in yourself and anything. If you believe hard in yourself hard enough you can accomplish anything in life. Belief is the main thing that will help you in life."
The secret to success is hard work and she knows it well."Keep training hard, always believe and listen to your family and coach. Just keep striving and paving your goals no matter what they might be, on or off the court."
She acknowledged the help of her father, her coach and family with sticking by her as she walks life without her main supporter, her late mother.
"I just like to thank my dad and my whole team, Barbara, all the coaches and my teammates for this great week but we have next week, so we have to keep going. I have a good team around me, my tennis team in Australia and my school help me a lot."