Fiji eyes gold in women's heptathlon after strong first day
Fiji's Elenani Tinai is in pole position to claim gold in the women's heptathlon at the Samoa 2019 XVI Pacific Games on Thursday after posting top scores in three out of four events so far.
After day one of the two-day contest Tinai sits on 2757 points. Papua New Guinean athletes are eyeing both silver and bronze medals, with Edna Boafob (2394 points) and Raylyne Kanam (2336 points) sitting in those placings respectively.
Wednesday's events were the 100m hurdles, high jump, shot put and the 200m race.
Read more: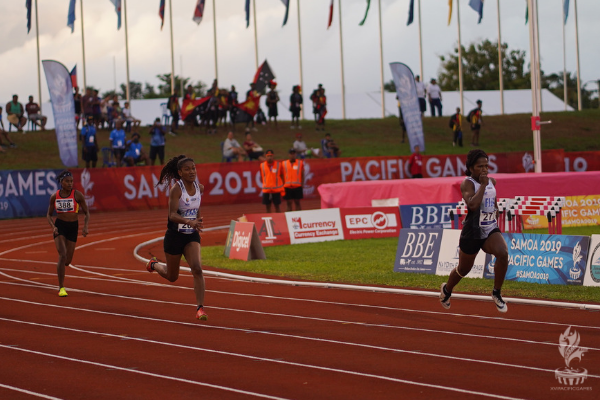 Tinai got the best scores in the 100m hurdles, shot put and 200m run and placed second in the high jump. "I feel good after today's (Wednesday's) events and I know it has been hard on other competitors as well," she told the Pacific Games News Service.
Samoa 2019 is Tinai's second Pacific Games, and she is competing alongside Fijian teammates Shawntell Locking and Fane Sauvakacolo. The PNG pair are the only other two athletes in the competition.
The final three events on Thursday are the long jump, javelin and 800m race. The action begins at 2pm at Apia Park Stadium. Entry is $5 or free for children under 15.