Savai'i Boxing Test Event is on
The Samoa Boxing Federation is eyeing all the thirteen gold medals on offer at the Samoa 2019 Pacific Games from 7-20 July.
"A clean sweep in 2019 is a goal for our team," says Laulu Tuugatiti Leauanae, Chief Executive Officer of the Federation.
In preparation for the Pacific Games, a boxing test event is in Savai'i from 28 – 30 March at Don Bosco College, the same venue that will be used in July. All the action is livestreaming - powered by Digicel and brought to you in partnership with TV3 Samoa and Talamua Media.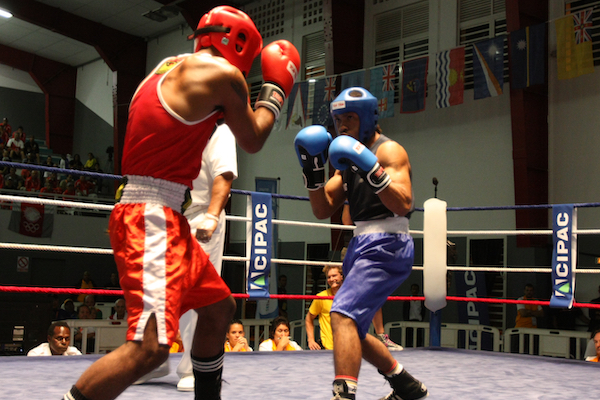 The Last Man Standing International Boxing tournament is organised by the Marist Boxing Association.
For the Samoa Boxing Federation this event is an opportunity to have international fighters from New Zealand and Australia challenge athletes in Samoa before the Games.
Read more:
The New Zealand Boxing Club and South Australia Boxing Club are in Samoa to compete in the four corporate bouts - Battle of the Minds, Battle of the Sports, Battle of the Hotels and the Main Event featuring Tofilau Nanai Lami.
"The competition at the Pacific Games is going to be tough and all the Island nations will be bringing their best fighters to the ring in July," Laulu continues.
He is certain this week's three-day tournament will allow both Team Samoa fighters and officials to experience international standard competition.
"We have two International Technical Officers, Tofilau Faafouina Milford and Faletolu Su'a," he says. "And a member of the Amateur International Boxing Association (AIBA) will be present at the tournament."

The event plan is the same as for the Pacific Games including a parade in Salelologa. a medal ceremony and national anthems played.
Test event teams and officials travelled to Savai'i on the ferry from Mulifanua thanks to Pacific Games Gold Sponsor, Samoa Shipping Corporation.
Test Event programme:
Wednesday 27 March
8.30am: Team's Parade from Frankie's Supermarket to SSAB beside ANZ Bank
Welcoming Ceremony and Official Opening


Thursday 28 March
7 - 8am: Weigh in at Jet Over Hotel
12pm - 3pm: Session 1
6 - 8pm: Session 2


Friday 29 March
7 - 8am: Weigh in at Jet Over Hotel
12pm - 3pm: Session 1
6 - 8pm: Session 2


Saturday 30 March – FINALS
7 - 8am: Weigh in at Jet Over Hotel
10am: Weigh in Corporate Boxers at SSAB
12pm - 3pm: Session 1, Bronze Medal Bouts
6 - 9pm: Session 2, Silver and Gold Medal Bouts and Corporate Bouts