Triathlon event tests local talent
Samoa's expertise in running triathlon events has grown as more Samoans become accredited as technical officials.
They had their first chance to test their skills at the Samoa National Triathlon Championships along the Apia Waterfront on 18 May, where Samoan, Fijian, Tongan and American Samoa athletes competed.
Lyndell Murray, the technical delegate from the International Triathlon Union, speaking at the finish line, said: "It's been a really good opportunity to road test the event for the Pacific Games. A highlight for us has been the training to get the officials ITU-accredited."
She said getting Samoans involved was great, as a key focus for the ITU is to get more people involved in triathlon.
Read more: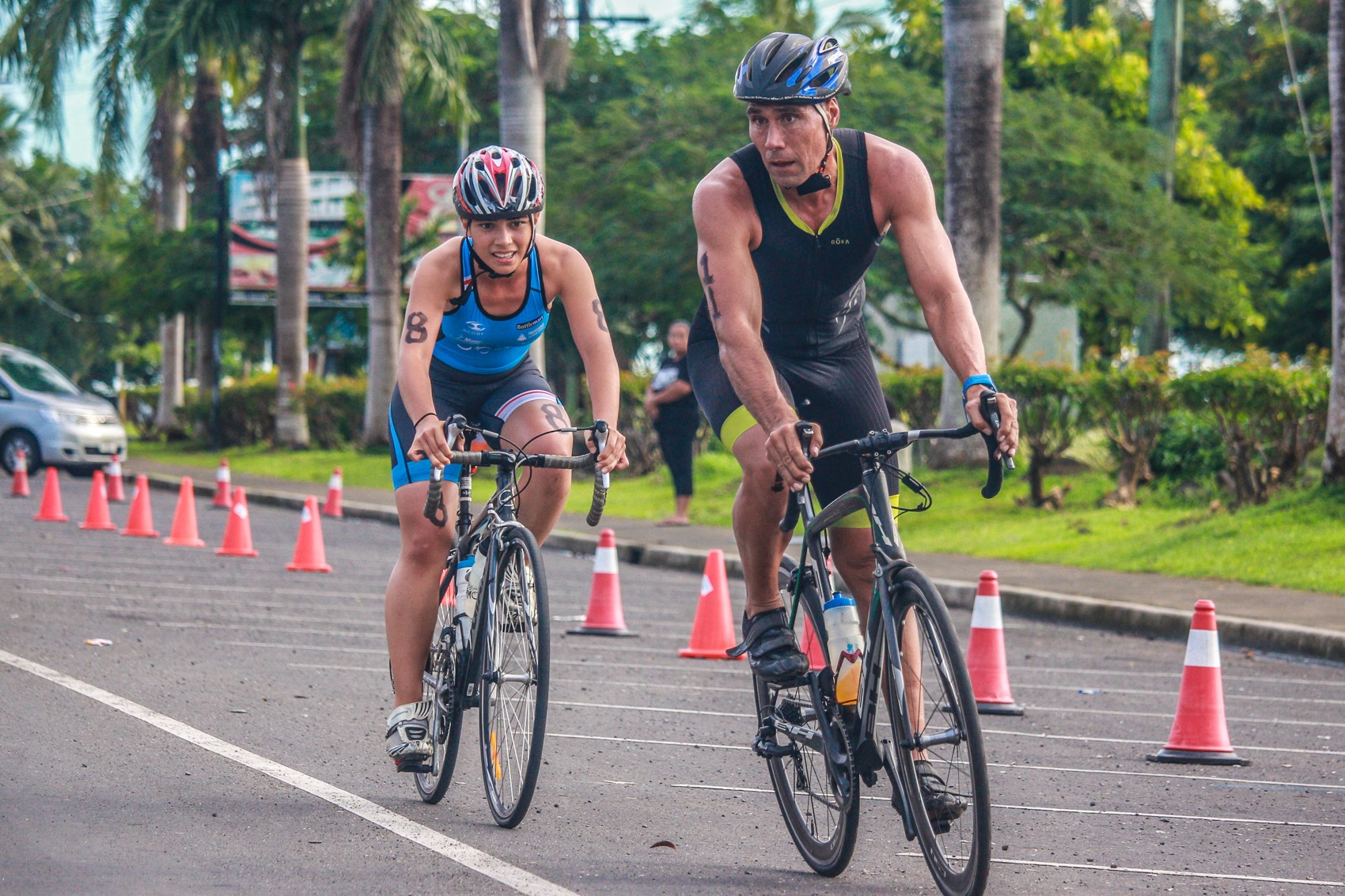 "The Pacific Games has a very much development focus for triathlon. This test event stretches us as technical delegates, it stretches us to be creative and flexible. So, it develops the locals, but also those of us who have to come and advise them."
The official delegates during the Games will come from Papua New Guinea, the host of the 2015 Pacific Games, plus 15 Samoans, 1 Tahitian and 3 Australians.
"It's really exciting to have PNG here. It was always part of the development aspect - to train officials at one event, and then have them participate in more events. In four years' time it will be great to have the Samoans helping at the next Pacific Games."
Samoan triathlete Sosefina Sooaemalelagi came first in the women's event, finishing in a time of 1 hour 15 minutes – two minutes faster than her goal. "It was a good day today and I am thankful to God, my family, my church. It was challenging for me. From now on, we still have more than a month of training before the Pacific Games to push harder for the Games."
Fijian triathlete Rhys Cheer, 17, who came second in the men's, said: "It is a good experience to learn about the [transition] areas that we will be using during the Games. Now I know what to work on, and also the level of competition in the Pacific Games. Training has been really good and I am very positive about the Games."