Test event for Touch Rugby - Samoa We on!
Touch Rugby in Samoa is on a roll in the lead up to the XVI Pacific Games from 7 to 20 July.
From 22 to 23 March, the third Vailima Annual Marist Touch Tournament is doubling as a test event for the Games as the sport gears up for July.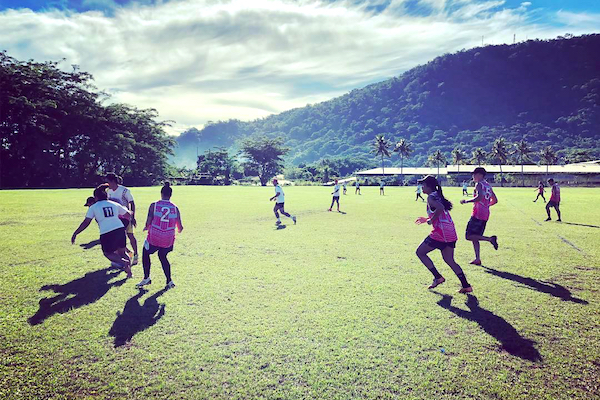 The event kicked off at 8.30 am on Friday at Marist St Joseph's Sports Club in Lotopa and ran till 7pm. Saturday's times are the same.
According to the Marist President, Faimalomatumua Matthew Lemisio hosting the tournament is crucial for the Samoa Touch Federation.
"We're the primary delivery agent for the sport at the Pacific Games and the drive of the club is developing local talent," he says.
The tournament focus is to provide a platform for local players to experience international level competition before the Pacific Games in July and the Touch Rugby World Cup in Malaysia in May.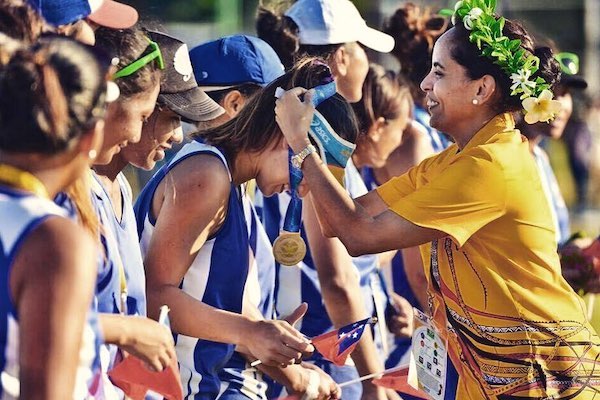 Samoa experienced success at the previous Pacific Games in Papua New Guinea in 2015
To ensure the tournament will meet the standards required for the Pacific Games the Marist organisers are collaborating with Mailata Michael Wulf, Touch Rugby Sports Competition Manager for the Games.
Working alongside him is Ian Milne, a commissioner from the Federation of International Touch and a touch event manager for 10 years in New Zealand.
There will also be eight referees from New Zealand assisting to help make the event a success.
It is the first time women's teams will compete in the tournament with three divisions - Open teams for Men's, Women's and Mixed Open.
Three teams competed in the Open Women's, seven for both Men's and Mixed teams.
Open Mixed is the most competitive division and most popular with spectators.
In the last Pacific Games held in Papua New Guinea, Samoa came home with gold in the Mixed category and silver for both the Open Women's and Men's.

Competition will be during the second week of the Games and run from 15-19 July at the Sports Field at the Faleata Sports Complex.