Touch Rugby test event a special one for one young player
For a young Samoan rookie in Touch Rugby, the XVI Pacific Games is close to the heart.
Four months ago, Arran Rogers lost his father, his biggest supporter.
"It was always a dream me and my dad shared together...for him to watch me play in the Pacific Games on home ground," he says.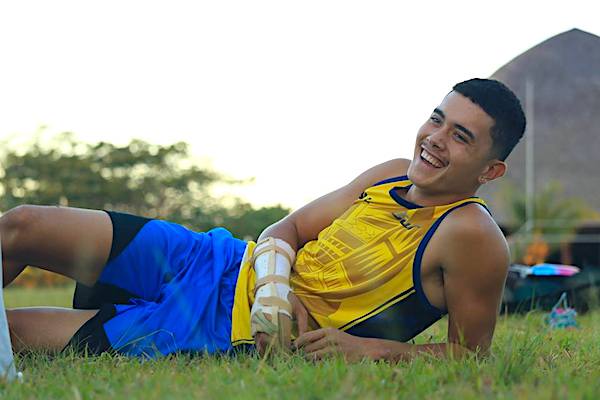 In preparation for the Pacific Games on July 7-20, Touch Rugby moved up a gear with the 3rd Vailima Annual Marist Touch Tournament doubling as a test event at the Marist St Joseph's Sports Club in Lotopa on Friday March 22 and Saturday, March 23 from 8am to 6pm.
The 20-year-old Rogers aims to perform his best at the event because a spot to play for Samoa during the Pacific Games isn't guaranteed.
He may be the youngest local player to qualify to play in the Touch Rugby World Cup in Malaysia in May (alongside his sister, Samantha), but, for him, nothing beats playing on home ground.
The son of Samoa is from the villages of Siusega and Saleimoa and is eyeing gold at this year's Games.
"If I make the cut for the Pacific Games squad it will be a humbling experience because nothing beats having friends and family watch you play. And I know the Samoan supporters take the atmosphere to new levels," he says.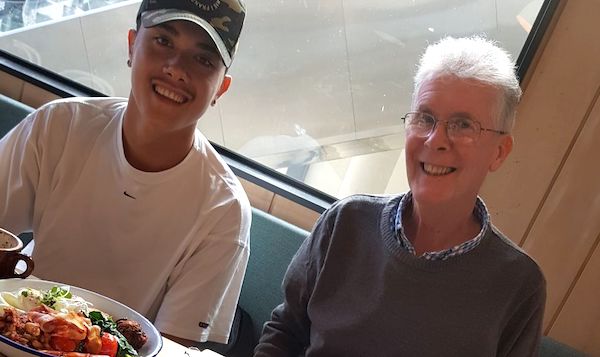 Arran and his later father, Steve.
"If we win gold it will a special moment. That gold will be for my Captain America. My dad's name is Steve Rogers, the name of Captain America in the movie. My Dad is my own Captain America, my own hero and my best friend."
Rogers has played Touch Rugby for two years and is positive about seeing more growth in the sport he is passionate about.
"I hope through local talents developing we're able to put Samoa on the map with this sport," he continues. "There's a thrill in the sport and I like the speed of the game, it's always rolling, subbing in and out, and it develops skills for Rugby Sevens, like passing and running.
First introduced into the Pacific Games schedule in 2003, Touch Rugby has been included as part of the Games three times.

The Sports Field (formerly Archery Fields at the Faleata Sports Complex will host 9 nations from 15-20 July.