Samoa play PNG for touch gold medal
Papua New Guinea and Samoa will decide the gold medal for the mixed team touch competition at Samoa 2019 XVI Pacific Games on the final day of the fortnight-long event.
Fiji will play the Cook Islands for the bronze medal at St Joseph's Field, Faleata.
Today's semi finals saw PNG convincingly defeating Fiji 8-4 even though the Fijians showed a lot of prospect at a 3-3 draw at halftime.
The host country also finished strong with a 9-5 victory over the Cook Islands.
Read more: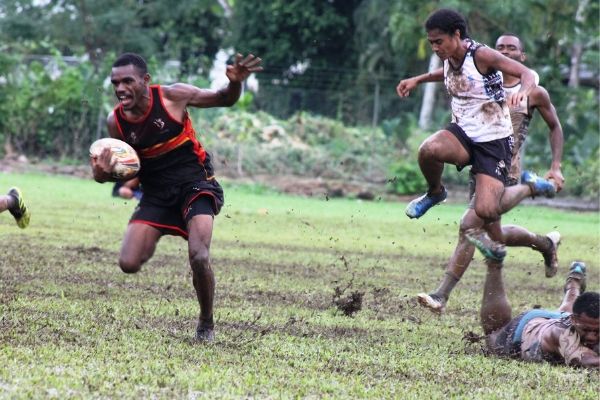 PNG beat Fiji in the semi-finals to progress to the gold medal match. (Image: Pacific Games News Service)
At the end of the two days of mixed team elimination, PNG tops the charts with Samoa in second place, Cook Islands in third and Fiji in fourth.
Hailed as the favourites to sweep this year's Samoa 2019 touch competition, PNG's Manager Toua Kohu is not taking anything for granted.
"We are not overly confident," says Kohu.
"We may be the only undefeated team in the competition, but we treat every match the same," he added.
PNG won gold in both the men's and women's touch competition earlier this week.