Northern Mariana Islands take tennis gold in mixed doubles
Northern Mariana Islands have taken gold in tennis mixed doubles at Samoa 2019 XVI Pacific Games, stopping Papua New Guinea's Abigail Tere-Apisah's dream of defending all four of her 2015 gold medals.
After losing the first hard-fought set in a tie break, 6-7 (1-7), NMI's Colin Sinclair and Carol Lee lifted their game to take the second set 3-6 despite PNG's Matthew Stubbings and Tere-Apisah's continued strong play, making it a thrilling last march of the day for spectators.
The super tie break was a fitting finish to a great match.
NMI held their nerve to weather PNG's determined fight back to win 10-8.
Read more: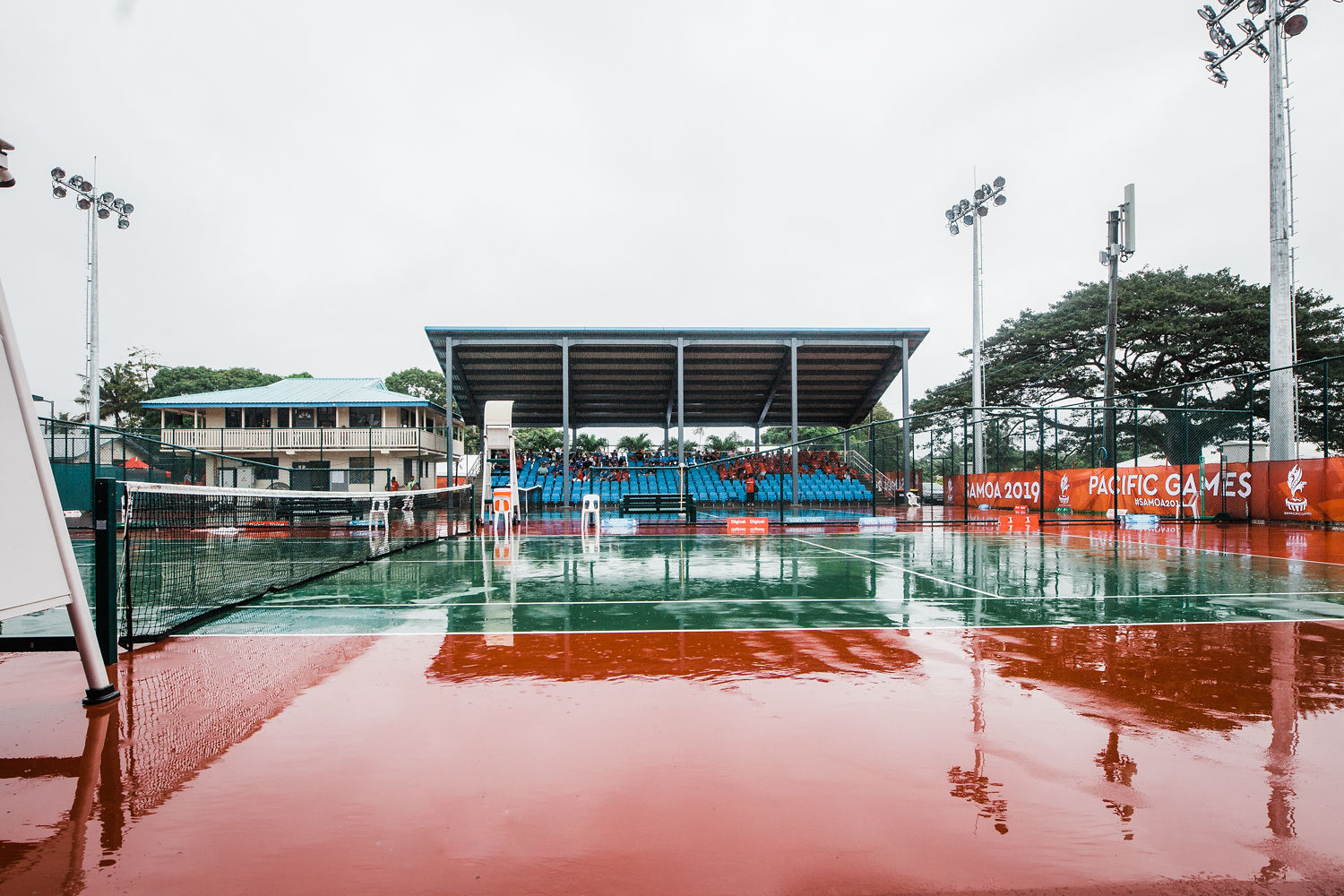 Lee was ecstatic, saying: "I really wanted to win gold for NMI."
PNG players agreed their loss was disappointing after getting so close.
In the bronze medal match, Kalani Soli and Christian Duchnak of American Samoa played a strong match defeating the Cook Islands' Brett Baudinet and Tamara Anderson.
The win completed a huge day for Soli who had to play a semi final and three bronze medal matches, winning all three bronze medals to add to the team event bronze she won last week.