PNG, Tahiti complete Semi-Final cast in Men's Basketball
Papua New Guinea eclipsed host Samoa, 75-63, to complete the Final Four cast of the 2019 Pacific Games men's basketball event.
Lloyd Wright scored 23 points, four rebounds, and three steals while Marty Leahy added 21 markers, five boards, two steals, and two blocks to lead the way for PNG which had a hard time shrugging off the gritty home squad before banking on a strong fourth quarter finish.
Moses Apiko and Liam Wright chipped in 10 and nine points, respectively, while Aron Farmer took a backseat in the scoring department but still came up with six points, 14 rebounds, three steals and two blocks.
PNG thus advanced to the Semi-Finals, arranging a monumental battle against reigning champion Guam for a chance to progress to the championship round of this prestigious quadrennial sports showpiece in the Pacific.
The other Final Four bracket features Fiji and Tahiti.
Despite the home court advantage, the Samoans just could not hold its ground against PNG as it lost steam down the wire, on its way to being relegated to 5th-6th classification phase against New Caledonia.
Theodor McFarland and Sinisini Atoa had 24 and 16 markers, respectively, in a losing effort for Samoa.
Read more: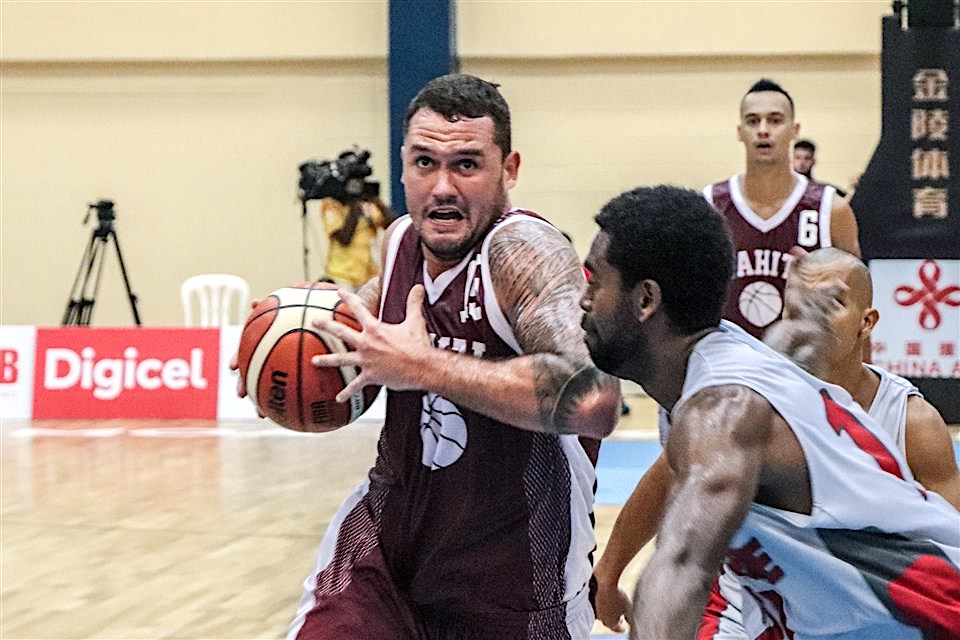 Meanwhile, Tahiti pulled away in the end game to hold off New Caledonia, 65-55, and advance to the Semi-Final Round.
Derrick Scott and Ariirimarau Meuel piled up 19 and 18 points, respectively to lead from the front of the Polynesia Cup champion.
New Caledonia got off to a strong start and rode the momentum to take a 34-24 lead.
Tahiti though would rally back into the game to force a 45-deadlock early in the fourth period before Tahiti proved to be the steadier team down the wire with a 20-10 closeout.
With this, Tahiti made a return to the Final Four of the Pacific Games after finishing with a bronze medal in 2015.
Tahiti will face powerhouse and unbeaten Fiji in the Semi-Finals.
Joan Delaunay-Belleville racked up 15 points, seven rebounds, three assists and three steals for New Caledonia which was relegated into the 5th-6th classification match against either host Samoa or Papua New Guinea.
In the classification phase, Tonga clinched the seventh place in the 2019 Pacific Games after drubbing the Solomon Islands, 100-55, in the classification stage.
Marcus Alipate erupted for 35 points, five rebounds, and three assists to pace Tonga which missed out in Pacific Games participation back in 2015.
Timmy Magi came to battle for Solomon with 12 markers and five boards which bled for an eighth-place finish.
This article is published from FIBA with permission.