Medal ceremonies to depict Samoa's journey
The medal ceremonies at the Samoa 2019 XVI Pacific Games will reflect the island nation's history, heritage and culture.
"Eyeing gold for the XVI Pacific Games is any athlete's dream come true and the reason we're bringing the best to the podium," said Kristian Scanlan, the Medal Ceremony Coordinator.
More than 320 medal ceremonies will take place during the two weeks of sporting action.
Read more: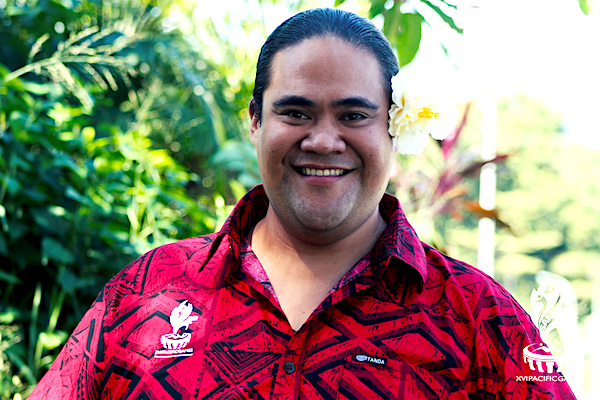 Medal ceremonies are the most broadcast event during any Games and play an important role for all the sports.
As the coordinator of the Medal Ceremony, Kristian brings his vast experience as a secretary of the Miss Pacific Islands for five years, alongside his involvement with Miss Samoa and organising the Teuila Festival through the Samoa Tourism Authority.
"The medal ceremony cuts to the core of any athlete, it puts your heart to rest knowing you have done everything for God and your country," he said.
He believes the podium is the finish line for any athlete.
"It's finally where you look up to see the flag of your country rising and say to yourself 'I have done it'."
The theme for the medal ceremonies depicts the journey of Samoa, from locally made trays to design motifs and accompanying music.
"The medal ceremony comes with a lot of heart and thought," he added.
"The music plays a huge role in it, the medal presenters have a certain way to gracefully move like a 'tamaita'i (lady) Samoa. There will be training held for our medal presenters."
He added: "I love the challenge and the satisfaction of the end result. It is why we all do what we do in making sure these Games will go down in history."
For Kristian, working on the project that is now known as the 'Miracle Games' is an experience he will never forget.
"It's exciting to be involved in an event on a bigger scale and the learning experience I get," he said.
"I get to watch a young generation of people flourish in their careers. Their drive to succeed and enthusiasm they bring makes this enjoyable."