Fourth Pacific Games gold for Reuillard in men's pole vault
Eric Reuillard of New Caledonia claimed his fourth consecutive Pacific Games gold in the men's pole vault at the Samoa 2019 XVI Pacific Games, edging an extremely tight contest with Tahiti's Timona Poareu.
On his birthday at Apia Park Stadium on Wednesday, Reuillard jumped 4.60 meters, as did Poareu, but the Tahitian had one failure at that height and so the gold went to Reuillard.
Tonga's Kaisa Pakileata claimed bronze, jumping a best of 3.50 metres.
Read more: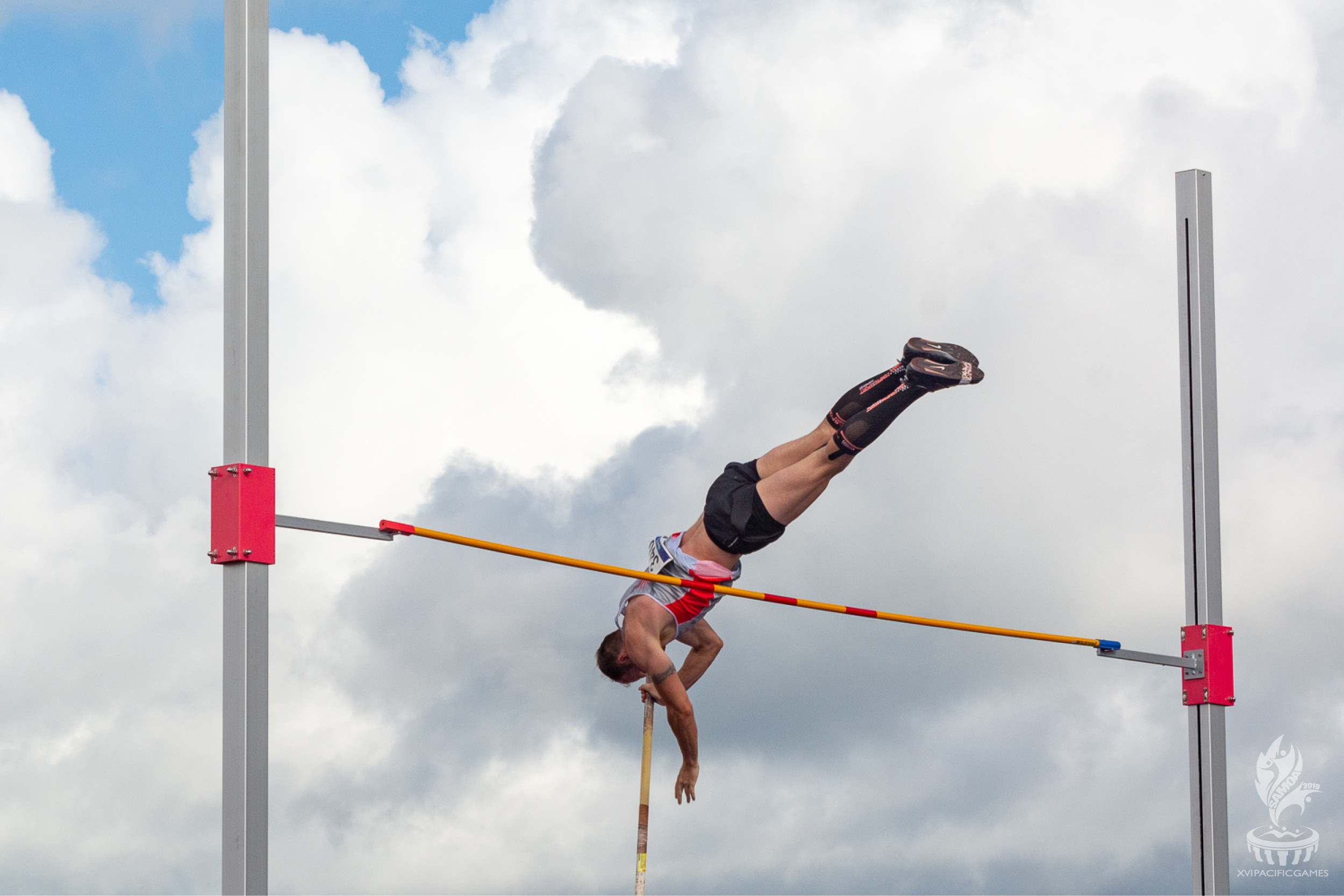 Eric Reuillard of New Caledonia won pole vault gold for the fourth consecutive Pacific Games (Credit: Pacific Games News Service)
Reuillard was the hot favourite going into the competition, a pole-vaulter who has been jumping for 25 years – longer than Poareu and Pakileata have been alive.
The 38-year-old New Caledonian won gold at the past three Pacific Games and, after securing gold at Samoa 2019, made an attempt at beating the Pacific Games record, asking officials to raise the bar higher than was necessary to win the event. But, ultimately, he was unable to beat the record of 5 metres, held by Thibault Cattiau of Tahiti.
"I felt good. I had a minor leg injury, but it was fine. I made 4.60 metres on the first attempt, which was good," he told the Pacific Games News Service.
On his performance, Poareu, who also won silver in the men's decathlon on Tuesday, said: "I'm satisfied - I jumped 10 centimetres higher than in the decathlon, and I got silver, so I'm happy.
"My calf was hurting going in, but I told myself to give it my all, it's my last event of the season. Also, the fact that my teammate, Matheo Lada, had a bad day [Lada failed to clear a jump] motivated me. I was a bit annoyed on his behalf since he's better than I am and easily could have made the podium."