American Samoa, Fiji set for encore finals rematch in women's basketball
American Samoa eliminated host Samoa, 83-49, to book a return ticket to the Finals of the 2019 Pacific Games Women's Basketball event and qualify to the FIBA Women's Asia Cup Division B.
Nalia Nawahine scored 20 points, seven rebounds and five steals to pace the American Samoans who are looking to take care of unfinished business in the finale after settling for just a Silver Medal finish in the last edition of the Pacific Games in 2015.
Jazmine Davis and Sarah Toeaina also added 17 and 15 markers respectively for the still unbeaten American Samoa which overwhelmed the home team, 24-8, in the first quarter alone en route to a huge 34-point win.
On the other hand, Samoa just could not get it done despite the wild home crowd on its back as only one player managed to register double digits in the loss.
Malama Leaupepe posted 20 markers, 14 boards, three assists and three steals in the loss for Samoa which was relegated into the Bronze Medal game.
Read more: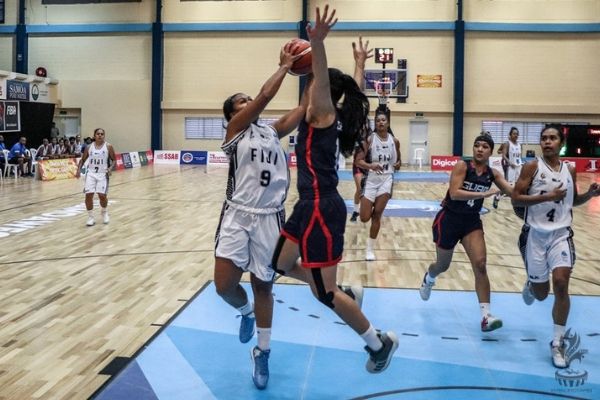 Meanwhile, reigning titlist Fiji arranged a Finals rematch with rival American Samoa after dispatching Guam, 87-51, in their Semi-Final match-up.
Coming off a clean sweep in the group play to gain an outright semis ticket, Fiji picked up where it left off, racing to a scorching 31-2 first-quarter rally.
The Fijians never stepped on the break since then as they even widened the gap to as many as 41 points en route to a convincing victory.
Val Nainima led Fiji's scattered attack with 20 points, nine rebounds, five assists, and two steals.
Vilisi Tavui and Kayla Mendez also chipped in 18 and 16 markers, respectively in Fiji's lopsided win.
Fiji now faces familiar foe American Samoa in an epic rematch with a mission of repeating its gold medal win in the 2015 Pacific Games.
Fiji also booked a ticket to the Division B of the FIBA Women's Asia Cup.
On the other hand, Joylyn Pangilinan and Destiny Castro wound up with 17 and 11markers, respectively, for Guam which will battle Samoa in the Bronze Medal game.
This article is published from FIBA with permission.