Tahiti's Remi Rossi reigns supreme at the Badminton
Tahiti's Rémi Rossi tops the badminton medal table at the Samoa 2019 Pacific Games after swiping all three possible Gold medals at the Samoa 2019 Pacific Games.
Meanwhile, New Caledonia's Johanna Kou is celebrating an incredible achievement after defending her Women's Doubles crown for the third time (2007, 2011 and 2019).
The finals of the individual event at the Samoa 2019 Pacific Games concluded with Tahiti taking away three Gold's and New Caledonia winning two. Check out all the highlights from the Finals day:
MEN'S SINGLES
On his route to a final, no player has gotten beyond 11 points against Rémi Rossi in a single game and there was no stopping him today. The regional Men's Singles Runner-Up in 2019 has continued his fine form throughout the event and has yet to drop a single game in any discipline.
Rémi Rossi (TAH) vs Yohan De Geoffroy (NCL) 21-11 21-11
WOMEN'S SINGLES
New Caledonia's Dgeniva Matauli had an impressive run to the Final and was filled with confidence after defeating the first seed in yesterday's Semi-Final. She came out fast off the blocks in today's Final, storming through the first game and leading throughout the second to secure her first ever Gold medal at a Pacific Games event.
Dgeniva Matauli [3] (NCL) vs Coralie Bouttin (TAH) 21-7 21-17
Read more: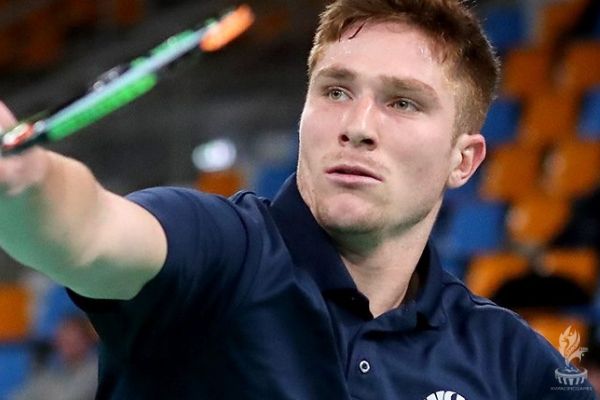 Rémi Rossi, Tahiti's golden star (Pacific Games News)
MEN'S DOUBLES
It was an all-Tahitian affair in the Men's Doubles Final, where Rauhiri and Rémi extended their unbeaten run. Last night's semi final had become their closest contest yet, as they seized control of the Final to defeat fellow compatriots, Quentin and Tarepa in two games.
Rauhiri Goguenheim/Rémi Rossi [4] (TAH) vs Quentin Bernaix/Tarepa Bourgery (TAH) 21-16 21-13
WOMEN'S DOUBLES
Johanna Kou celebrated an incredible third Gold medal in the Women's Doubles after winning the event in 2007 and 2011. This time, she partnered Dgeniva Matauli who was also ecstatic to double up on her success and walks home from her first Pacific Games with two gold medals from the individual competition.
Johanna Kou/Dgeniva Matauli [1] (NCL) vs Karyn Gibson/Andra Whiteside (FIJ) 21-17 21-13
MIXED DOUBLES
Finally, Tahiti's golden boy, Rémi Rossi, made it three out of three after swiping the board of individual events. By winning the Mixed Doubles Gold, his partner Coralie Bouttin will also leave Samoa as one of the most colourful players here, having won one bronze, one silver, and now one gold across the three possible disciplines in the individual competition.
Rémi Rossi/Coralie Bouttin (TAH) vs Burty Molia/Karyn Gibson (FIJ) 21-12 21-12
This article is published from Badminton Oceania with permission.