Tickets for Samoa 2019 XVI Pacific Games on sale NOW
The Pacific Games Office is proud to announce that tickets for the Opening and Closing Ceremonies for the Samoa 2019 XVI Pacific Games are available for purchase.
With prices ranging from SAT$5.00 - SAT$50.00, and a limit of about 6,000 tickets for each show available, tickets will be in hot demand.
"Ticket pricing has been set to ensure as many people as possible have the opportunity to witness one or both shows," said Leasiosiofa'asisina Oscar Malielegaoi, Games Organising Committee Director of Finance.
With the exception of Triathlon, Sailing, Va'a, Shooting, Archery, Cricket, Golf, Lawn Bowls, Squash, Badminton, Table Tennis, Taekwondo, Open Water Swimming and Beach Volleyball, which will be free entry, all other sports will charge SAT$5.00 at the gate.
"The strategy is to ensure that price is not a barrier, enabling more of our people to get out and support Team Samoa and visiting nations competing in the Games."
Leasiosiofa'asisina also confirmed that all children aged 15 years and under will gain free entry to all events.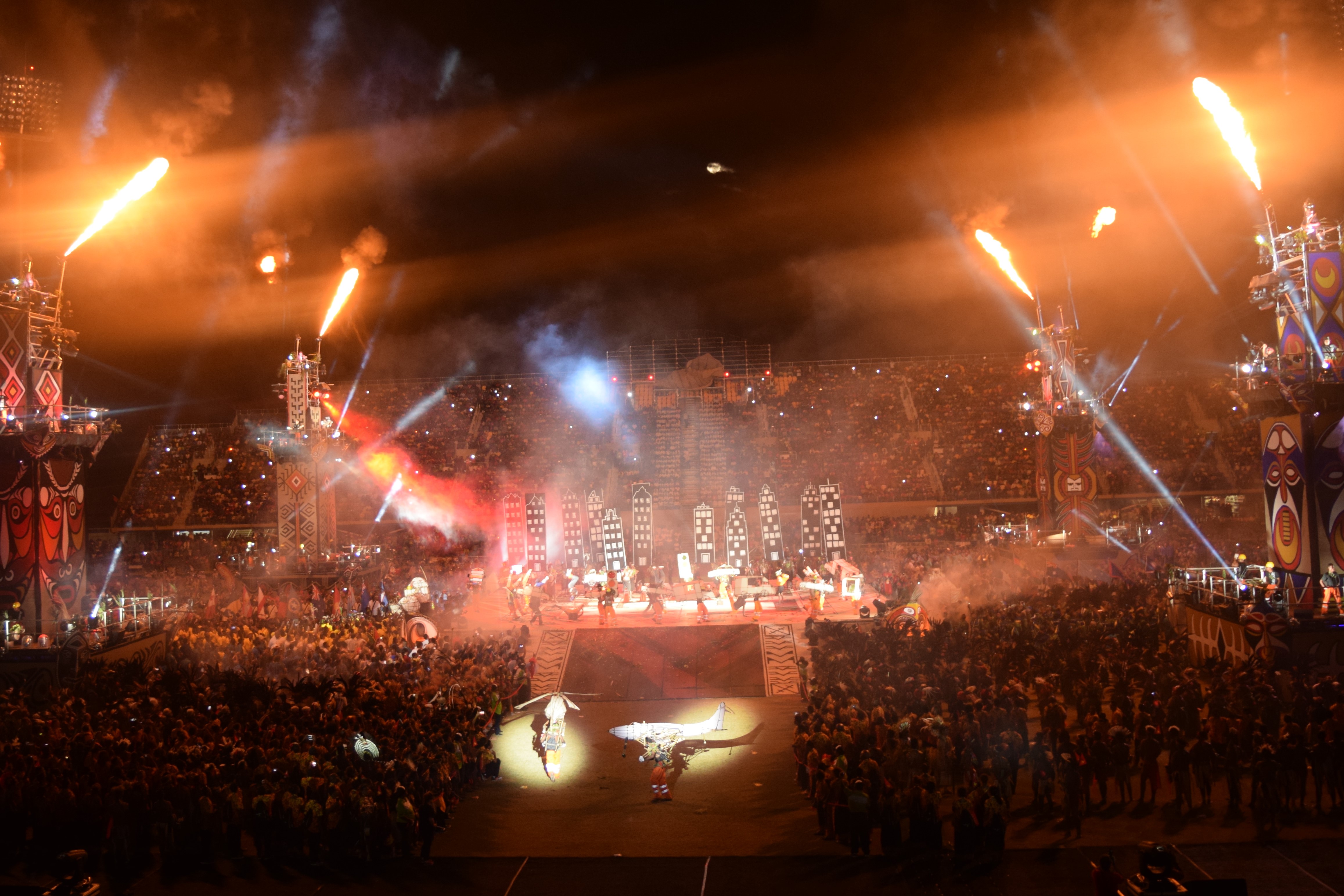 Photo: The Opening Ceremony will be a highlight of the Games, as it was in Papua New Guinea in 2015 (pictured)
"This supports the in-school adopt-a-country programme and also allows more children to be exposed to sports they may have never seen played before. The hope is that it encourages more families to make the most of the opportunity to attend the Games."
Tickets for the Opening and Closing Ceremonies will be sold at the Ministry of Finance, at Level 2 of the Central Bank Building, from Monday 17 June to Friday 5 July 2019, 0930hrs to 1500hrs.
Ticket-buyers based overseas are advised to email [email protected] for online payment instructions.
The Opening Ceremony takes place on 7 July and the Closing Ceremony takes place on 20 July. Both shows will be held at Apia Park, with a start time of 1830hrs.
Over 2,000 students will be performing in the shows which will both conclude with a 20-30 minute fireworks display.