Tahiti wins aquathlon golds
Tahiti has dominated the Samoa 2019 XVI Pacific Games aquathlon, winning gold in both men's and women's events.
Salome De Barthez De Marmorieres of Tahiti won the women's aquathlon in a time of30 minutes 33 seconds from a field of 11 competitors.
She was followed by Benedicte Meunier from New Caledonia in 31:13, and Charlotte Robin also from NCL in 32:09.
De Barthez De Marmorieres wil be competing in Saturday's triathlon at the same location, where she will be trying to go one better than her silver medal from four years ago at Port Moresby. Robin won gold in that event.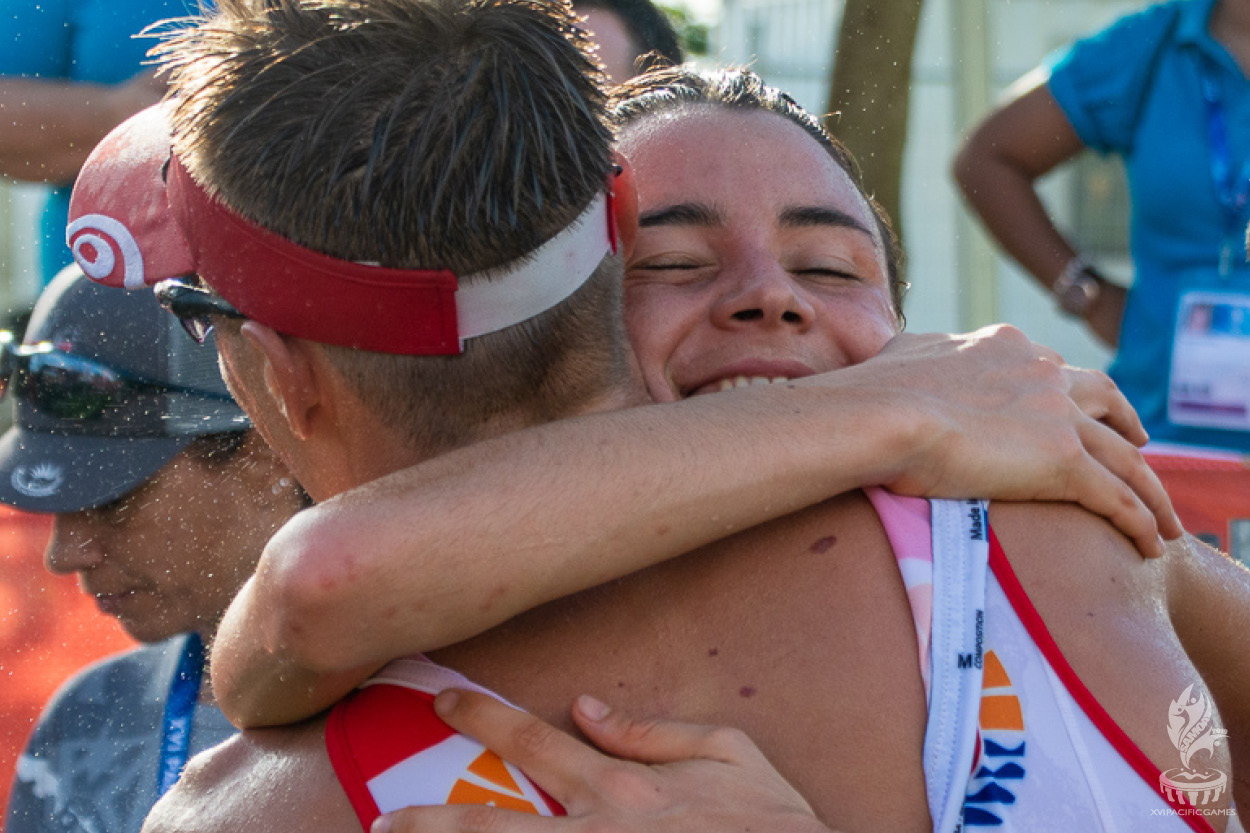 Salome De Barthez De Marmorieres embraced her team mate Benjamin Zorgnotti at the finish line. (Image: Ben Bowles/Pacific Games News Service)
Swimming in Apia harbour with a water temperature of 29.7degC on a calm and sunny eleventh day of the Games, Benjamin Zorgnotti of Tahiti won gold in 27:47.
He was followed by New Caledonia's Benoit Riviere finishing in 28:11 and Lopez Julien at 28:18.
Zorgnotti will also be in the triathlon. He won silver at the event four years ago.
The half-marathon and triathlon will also be held at the same location, Sogi, near the Apia bus station. The half-marathon starts from 6.30am and the triathlon at 8am.