Sport preview: Netball
Netball teams from 9 nations will take to the newly built Multi-Sport Complex at Faleata on Monday, 15 July from 1pm.
NETBALL has been played at the event since the first Pacific Games since 1963, pulling big crowds to witness this fast-paced sport for all of those 56 years.
Nine nations are excited to compete at Faleata - American Samoa, Cook Islands, Fiji, Guam, New Caledonia, Niue, Northern Mariana Island, Norfolk Island, Papua New Guinea, Samoa, Solomon Islands, Tahiti, Tonga and Vanuatu.
The reigning gold medalists, Fiji, will not be attending the Pacific Games as they are participating in the Netball World Cup in the United Kingdom.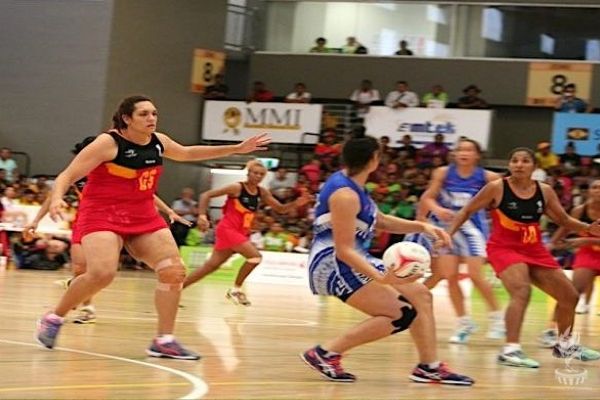 Papua New Guinea v Samoa, 2015 Pacific Games (EMTV)
The host nation, Papua New Guinea, took home silver at the 2015 Pacific Games. However, the line up only contains two players from that squad - Jeperth Tulapi and Nerrie Adula, now aged 20 and 26 years of age.
A new look PNG line up leaves the competition wide open.
Samoa won bronze in the 2015, including what was seen as a surprise loss to PNG in pool play, and are looking to better that this time.
It was a long process to select the final 12 players including participation in the Pacific Nations Cup in Auckland in April, then trials to refine the team.
Netball Samoa hopes to increase participation in the sport.
"The Pacific Games is a really good opportunity for us to build a solid base," said Netball Samoa CEO, Rosemarie Esera.
Entry is SAT$5.00 at the venue.