Pacific Games Chef De Missions meet in Apia
(Press release); Chefs de Mission (CDM) from across the Pacific are in the country to meet with officials from the Samoa 2019 Games Organising Committee to gain information on the Pacific Region's largest quadrennial games in July.
The Chairman of the Pacific Games Organising Committee is excited to welcome the CDM envoy to Samoa and hopes that the meeting will be a fruitful and successful one.
"Our Organizing Committee is putting together a comprehensive program for the Chef de Missions gathering this week. With just 131 days to go, our hope is to inform and familiarise them with all the services that will be made available for them and their athletes at the games. The CDM seminar is one of the key events ahead of the main event in July and we are extremely excited to showcase Samoa's progress thus far.
Set for the 27 February – 1 March, the meeting will feature presentations from the Pacific Games Office who are the key focal point for all matters relating to the Pacific Games. The sports program, medical program, anti-doping program, sponsorship and branding, accommodation and the athlete village will also feature as part of presentations scheduled for the meeting. The presentations will highlight all the essential information for the CDMs to understand and report back to their respective teams for their awareness and preparations.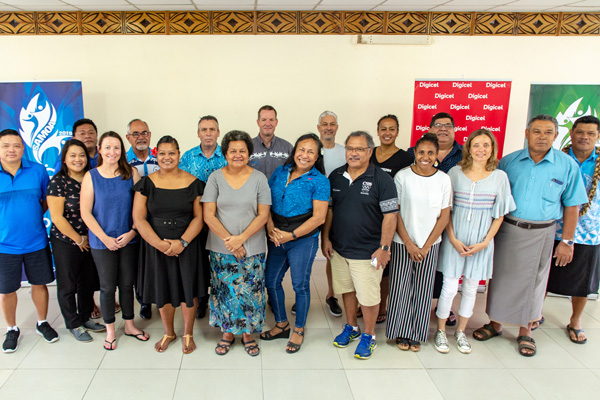 Pacific Games CEO, Andrew Minogue is in Apia for the CDM meeting.
A presentation on Services Overview is also on the agenda, and this includes catering, transportation, security, freight, accreditation, ceremonies and visa requirements to name a few. Each support service will provide an insight on each of the services they will be providing come July.
In addition to the presentations, the CDMs will also be provided with a full tour of the Games Village and the sports competition venues. The aim is to provide the officials with a better idea of the routes and times necessary to travel between the different venues.
------- ENDS --------
For more information contact:
[email protected]/ +685 23843