Tahiti scores double gold in va'a marathon
Tahiti scored a double in va'a on day 5 of the Samoa 2019 XVI Pacific Games on Wednesday, adding to the team's on-water success.
They took top honours in both women's and men's V1 - 16km marathon.
In the women's V1 - 16km marathon, Tahiti's Marguerite Temaiana won gold in 1 hour 42 minutes 36 seconds. Silver went to Samoa's Anne Cairns in 1:43.57, with bronze to Fiji's Elenoa Vateitei with 1:44.43.
The wind picked up and the upward legs became an endurance test.
Temaiana said: "It was tough, I had to change my strokes and dig deeper and stronger up wind. It was hard with the sun and hot."
Read more: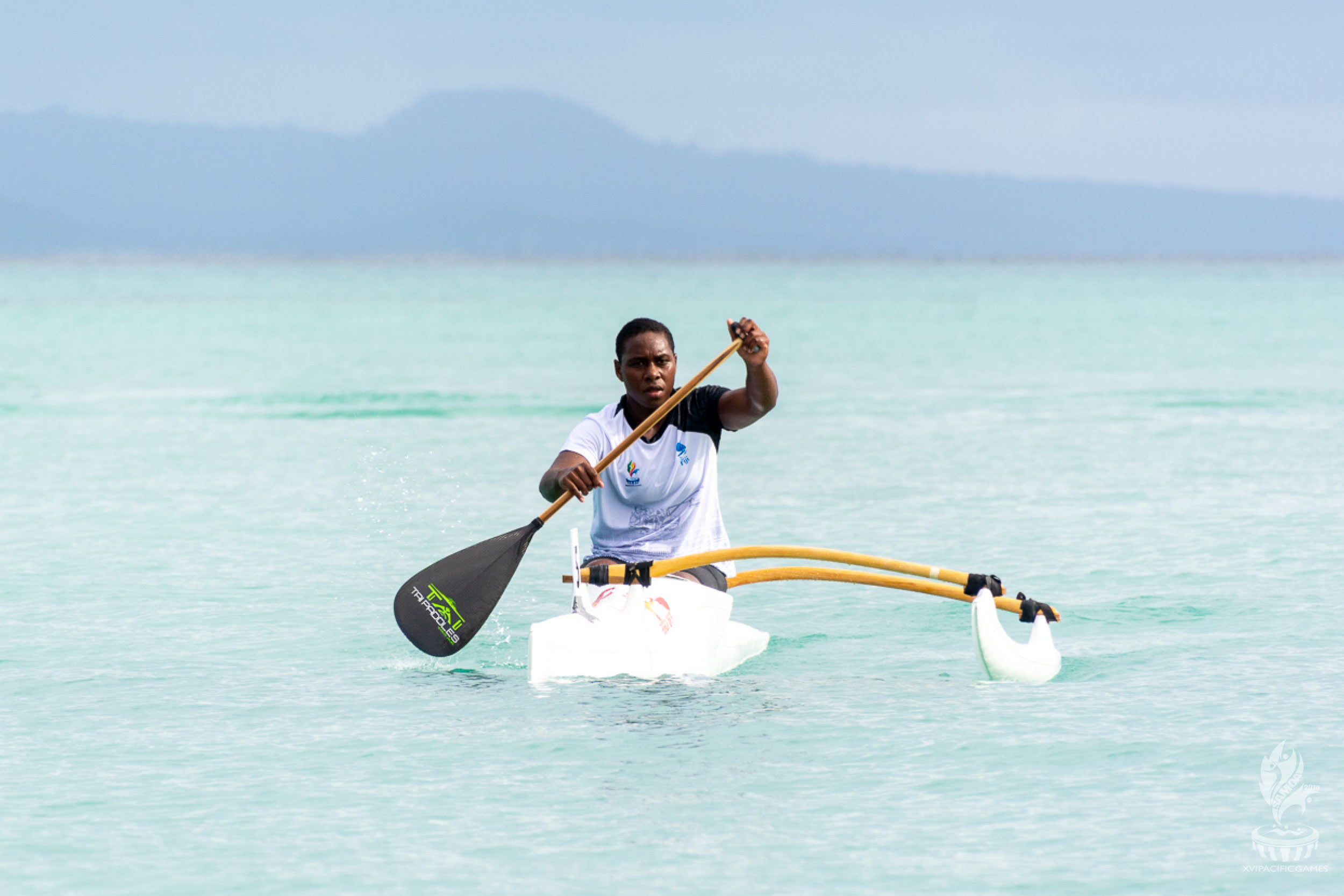 Va'a at the XVI Pacific Games has a final day on 13 July. (Image: Pacific Games News Service)
Cairns agreed. "It was brutal, any marathons are going to be tough. It was really hot."
She was coming third on the first leg and managed to overtake Vateitei around the buoys. Cairns said: "I had to pace myself because I know the Fiji girl is really strong."
She managed to keep 150m to 200m between them until the finish.
The men's race was in choppy sea conditions with winds gusting to 20 knots from the north east.
It was a clean start, with all paddlers digging deep, fast and hard into the wind.
In the men's race, Kevin Ceran Jerusalemy took control of the race from the start. He powered ahead and lead all the way. He finished 3 minutes 30 seconds in front of Albert Mainguet of New Caledonia.
Andrew Tutaka-George of Cooks Islands got the bronze.
When Jerusalemy paddled into the shore at the finish of his race, his teammates greeted him with a haka. Then the celebrations and congratulations began.