Media Accreditation for July is now open
The Pacific Games Office is excited to announce that the Media Accreditation process for Samoa 2019 XVI Pacific Games is now open.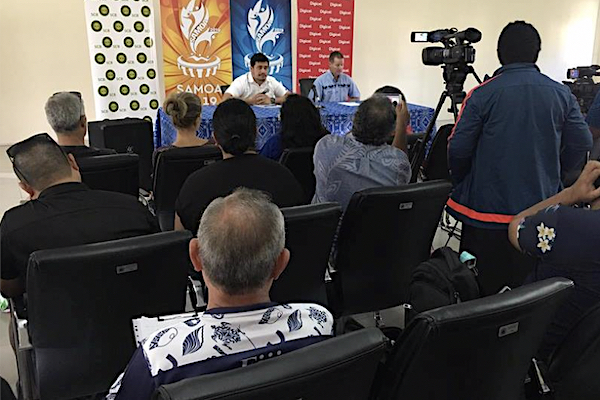 The Pacific Games Office invites all media (organisations and individuals) who would like to attend and report on the Games to email accreditation@samoa2019.ws for access to the online registration process.
Media personnel traveling with Government representatives, Pacific Games Authorities, National and International Sports Federations will also need to acquire media accreditation through this process.
All applicants will receive an email to confirm whether or not their accreditation application is successful.
The Accreditation portal will open from 21 March, closing at 1700hrs 26 April, 2019 (Samoa Time).
- - - - -Ends- - - - -
For more information contact: media@samoa2019.ws