New Caledonian gold medalist in Golf dedicates win to her father
A teenage New Caledonian golfer has won gold at Samoa 2019 XVI Pacific Games, dedicating her win to her father and coach.
An emotional Emilie Ricaud said of her father Dominic: "The driving force behind what I do is my father. I dedicate this gold medal to him, he's always been behind me and I love you."
It has been a tough competition for the 17-year-old with the 14 countries competing, all bringing their best to the Royal Samoa Golf course at Fagali'i.
She was quick to praise her fellow opponents from around the Pacific.
"Congratulations to everyone competing today and to my team from New Caledonia," she continued.
"I'm really happy about winning. I've worked hard for the past three days. I always wanted to play well in the tournament."
Read more:
Full Golf Results: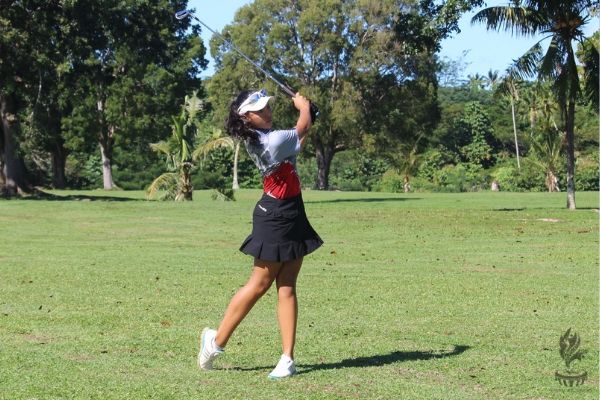 Gold for Emilie Ricaud (Pacific Games News)
It was a tight day's play with Ariane Klotz from New Caledonia landing the silver medal.
She has really enjoyed the journey of being involved in Samoa 2019.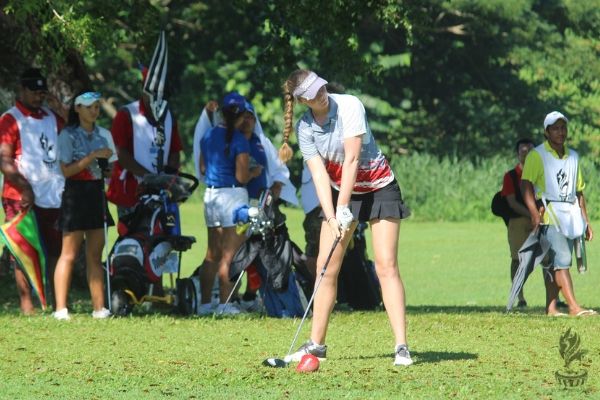 Silver for Ariane Klotz (Pacific Games New)
"One in Spirit means to share this moment," she said. "You want to play and win because you deserve it, not because somebody made a mistake. I love sharing and talking with the people that I play with."
Olive Tapu, from the host nation, and Ines Lavelua-Tufele (New Caledonia) couldn't be separated after regulation play. The Samoan woman won bronze after the pair played off.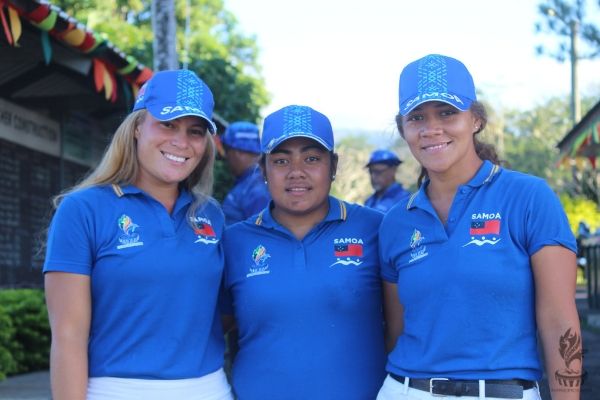 Bronze medallist, Olive Tapu (C), with team mates, Leleaga Meredith (L) and Aileen Meredith
"It feels good to win a medal for Samoa," she said. "It's amazing and unreal, especially on home ground. I give thanks to Samoa, my parents and people in Christchurch."