Legend joins the family of sponsors for Samoa 2019 XVI Pacific Games
The Pacific Games Office is proud to announce that Legend Sportswear is the Official Team Samoa Apparel Provider.
The announcement was made by the Chairman of Games Organising Committee, Loau Solamalemalo Keneti Sio.
"Samoa 2019 is blessed to have the love and support of our people, as well as the support of our overseas counterparts towards our journey to become Games ready," said Loau.
"Today's announcement shows the commitment and support of Legend Sportswear and for that we are grateful."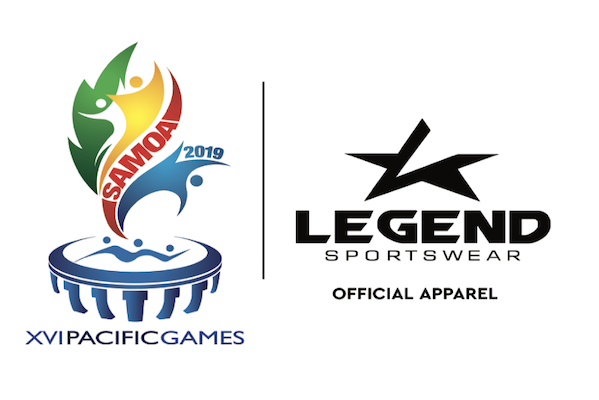 Legend Sportswear was established in 2004. Founded by Australian owners, Legend produces a range of apparel products and is well known for their best service and quality products.
Legend will be providing on and off the field uniforms for Team Samoa and their sponsorship package is valued at USD$66,600.
The Team Samoa uniform is scheduled to be launched at a ceremony hosted by Samoa Association of Sports and National Olympic Committee (SASNOC) this evening.
Samoa is 51 days away from hosting the biggest sporting event in the Pacific region.
The Pacific Games Office continues to be the key focal point for all matters relating to Samoa 2019 and continues to work alongside the Organising Committee Directors to ensure a successful Games this July.