Australian Judoka impressed Pacific Games venue
Preparations for the sport of Judo at the Samoa 2019 Pacific Games are well advanced.
That's the word from International Technical Delegate for the sport, Robert Ivers, after his inspection of the venue, Gym 1 at the Faleata Sports Complex.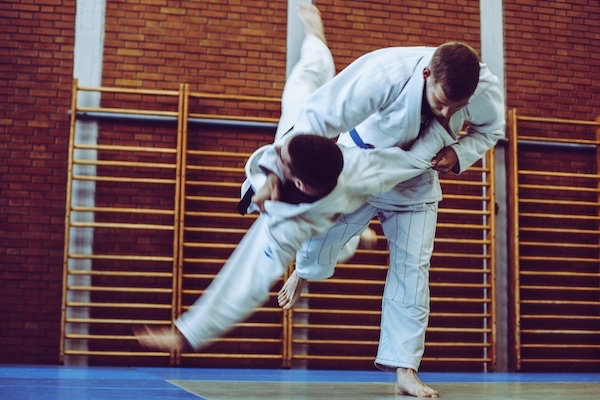 A big turn out of thirteen countries will take to the mats in July
With under 100 days to go till competition begins, he is impressed with progress, both at the venue and with the overall Games organisation.
"I'm confident seeing the layout and the plans for the equipment that is needed," he says. "Also, with the people who are organising these Games, it's going to work out very well."
Judo will feature from Monday 8 July till Saturday July 13, part of a very full programme in week one of the Pacific Games.
Ivers is thrilled the Games is returning to Samoa so competitors and officials can experience the warm hospitality of the people.
"One thing that hasn't change is the friendly smile of the people," he says. "I was here 24 years ago as a competitor in the Oceania Championships and certainly a lot has changed since then, but there is always that nice village feeling."
Read more
The Australian Judoka [a person who practises or is an expert in Judo] has vast experience in the sport as a competitor and official, including fighting in the middleweight division at the 2000 Olympics in Sydney.
With over twenty years of involvement in the sport, he highlighted safety as one of the key aspects of any tournament.
"Having the right mats really is the main thing," he adds. "And making sure the correct outfits are worn with nobody getting any unfair advantage from what they're wearing."
He is passionate about his sport. Although it is physical, he sees advantages in the self-defence skills it teaches.
"As you get older there are different pathways in our sport that you can get involved with," he says. "Especially to stay fit."
Judo was first part of the Pacific Games in 1969, featuring in the Games 10 times since.
13 countries have signalled their intention to compete in July.