Greening of the Games an 'opportunity for change'
Greening of the Samoa 2019 XVI Pacific Games is a great platform for change in the Pacific Islands, says one of the directors of the project.
Kosi Latu is co-director of Greening of the Games and Secretary-General of the Secretariat of the Pacific Regional Environment Programme (SPREP).
The Greening of the Games initiative aims to take a stand against single-use plastic, and tackle the issue of waste. But for Kosi it is much bigger.
"I am looking at the big picture - this is not just about eliminating single-use plastics and Styrofoam. It's a lifestyle," says Kosi.
"If you can do it at the Games, you can do it at home, you can do it in a village and you can do it anywhere."
Read more: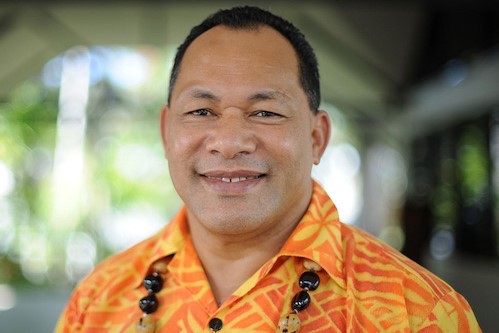 Photo: Kosi Latu is passionate about the environment.
He believes leaving a legacy will be a key part of the Games.
"The question is do you want to be an agent of change? And if so, this is an opportunity for change, it has never been done before," says Kosi.
"This is a good opportunity for us to demonstrate this. I expect miracles, but I am not expecting people to change their thinking and their behaviour overnight. It takes time.
"I am on board not just to help the Games and Samoa, but to convey a message. The narrative is this: if we are not going to do it, who's going to do it?" he said.
He is excited about the role the Greening of the Games can have on the region.
"I am passionate about the environment and passionate about the people who can make a difference in the environment. It is just simple things, I am not expecting people to always come up with big things but every little step counts."
Kosi added: "You can't do something that you are not passionate about. Without passion you are not going to get anywhere.
"So, it is about getting together with people and say what can we do to help not just to help our country but being an example in the region. We have a great opportunity. The Pacific Games is the place to do that."