Gratitude for sponsors supporting Games
Eleven sponsors are now on board for the Samoa 2019 XVI Pacific Games, with more than 7 million tala in sponsorship secured.
To host 24 countries from the Pacific at the Games with only 18 months to prepare is a challenge. 1 March marked a year since the Pacific Games Office began. Having support from private sectors, public sectors and state-owned enterprises has been encouraging for the Organising Committee of the Games.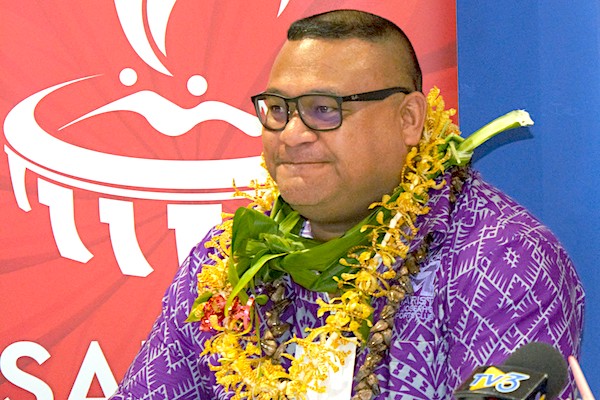 Director of Sponsorship for the Games Tagaloa Su'a Faafouina Su'a expressed his gratitude.

"I would name this XVI Pacific Games 'The Miracle Games'. We have seen the people rally behind us. It has shown a sign of belief and faith in the Organising Committee that is driving the Games.
"People believing we can succeed if we work together - it is comforting. Grateful to our community and government for getting us to where we are now," Tagaloa said.
Tagaloa acknowledged the people of Samoa and their "warm hearts".
"Hospitality is within the DNA of our people. It's our culture to have warm hearts and opening up our doors for people. As part of who we are in our daily life, hosting people comes naturally to us."
After witnessing the support Samoa has shown in ensuring the Games is a success, he is encouraging Team Samoa to do their best in July during the Games.
"For every athlete that will be representing Samoa, remember who we are founded on. The lions may grow weak and hungry but those who seek the Lord lack no good thing."
Our sponsors