Preparations continue at the Games Village
The Games Village at Faleula has been fumigated ahead of the arrival of thousands of athletes for Samoa 2019 XVI Pacific Games.
The work, led by the Ministry of Heath, took place early June.
"Fumigation is one of the main priorities of the Ministry of Health and it is also a way we could show support to the Government of Samoa as we prepare for the Games," said Sapati Vasa, Ministry of Health Senior Sanitation Surveillance Officer.
The Games Village will host more than 4,000 athletes and preparation is going well.
"Fumigation deals with the elimination of unwanted pests such as mosquitoes which carry diseases. We are looking at getting rid of their breeding areas," Sapati continued.
Read more: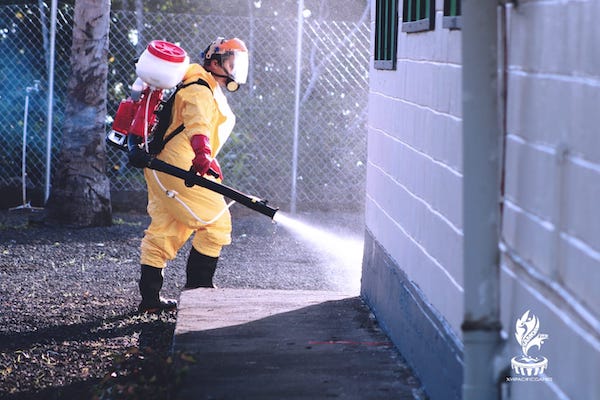 He said it is not the first time the Faleula Methodist Compound has been fumigated.

"We're covering all area for the Games Village, from the Punaoa side coming to the dining area, in ensuring the safety of the athletes and to avoid any sicknesses from pests."
He added: "Over the years, as we know, there have been diseases that have been carried around by mosquitoes. We are doing this to prevent any of these diseases."
The effect of the fumigation services lasts for two months.
"We do hope to continue this work to avoid any of the pests. This chemical that we are using will last long and it all depends on the weather, if it rains then there is no use fumigating the area."
Sapati highlighted their future plans.
"We've set up the schedule of when we'll be fumigating the area once again before the Games," he said.
"There are supporting organisations like the Samoa Tourism Authority and the Secretariat of the Pacific Regional Environment Programme."
He has urged the public of Samoa to work together in going green and also reducing plastics as the nation prepares to host the Games.
"Let's all work together in making Samoa clean."