Games make for 'better people', says branding director
For one volunteer, the Samoa 2019 XVI Pacific Games is about more than sport, it's about making a difference for Samoa.
Businessman Klaus Stunzner is the Director of Branding and Communications for the Games, which run from 7-20 July. It is a volunteer role, and he oversees all advertisements and promotions, including broadcasting, publicity and media relations.
"The Games is an opportunity to be part of and to give back to Samoa. At the end of this I know a lot of us will come out better leaders and more knowledgeable," he said.
He is a businessman and a chartered accountant by profession. He is also the managing director of Autosaver Samoa Co. Ltd and Gas Products Supplies Co. Ltd – Toa Gas.
"Coming on board to the Games with less than two years to prepare, I don't feel pressured or dread, because I know I have a great team working with me," said Klaus. Samoa was announced as the host of the 2019 Games in September 2017 after the previous host Tonga pulled out suddenly.
Read more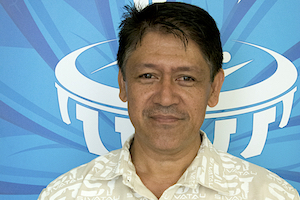 The highlight for him being involved in the Games is to share experiences and to support his country in the best way possible.
"Everything that we have it's not ours, it never was and it never will be. All the knowledge that we have isn't ours. So it is about sharing this knowledge and our experiences to make a difference."
"The way sport is now, you have to be academic and sports wise. Whatever your calling is in life, become the best at that, and then having an interest in sports is a bonus."
In the past, he has served on a number of statutory boards and committees in Samoa, including the Central Bank of Samoa (CBS), Samoa Post, Samoa Fire and Emergency Authority, and the Samoa Institute of Accountants (SIA) to name a few.
With his vast experience and connections made over the years, he is the man for the job.­