Football releases draw for Samoa 2019
The Pacific Games Office is excited to announce the release of the draw for the Football competition for Samoa 2019 XVI Pacific Games.
This follows the live draw conducted on 6 June 2019 by Football Federation Samoa, with seeding based on FIFA rankings.
The draw is available on the Football page.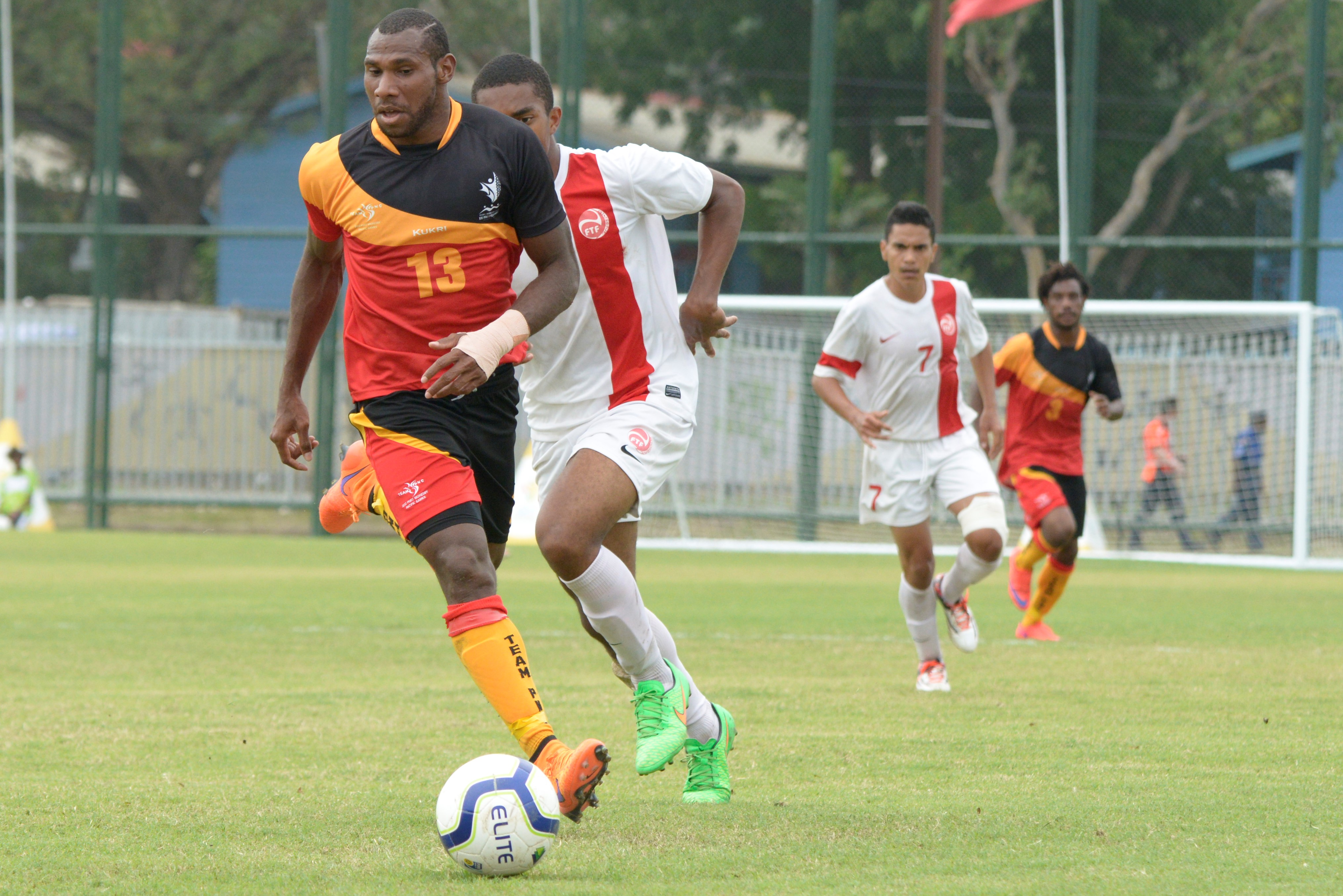 The Sports Manager for the Pacific Games Office, Taupau Alex Mikaele, presided over the draw. He congratulated Football Federation Samoa for this wonderful milestone.
"The Games Organising Committee and Pacific Games Office congratulates
Football Federation Samoa for achieving this important milestone. The release of
the draw will certainly help teams to prepare well for the upcoming competition," said Taupau Alex Mikaele.
Ten (10) countries are confirmed to compete in the Women's Football Competition for the upcoming Games.
The ten countries were drawn to form two Groups – Group A, and Group B. As Host Association, Samoa is seeded to position A1 and was exempt from the draw.
They are joined in Group A by Fiji, the second highest-ranked team in the
competition, Tonga, New Caledonia and American Samoa.
Papua New Guinea is the highest-ranked team within the Women's competition
and is part of Group B which also includes Tahiti, Solomon Islands, Cook Islands
and Vanuatu.
For the Men's division, eleven (11) countries are confirmed to compete.
The initial draw procedure set out for the competition was to draw six (6) teams in
Group A, and five (5) teams in Group B. Due to an error on the day, five (5) teams
were drawn for Group A, and six (6) teams were drawn for Group B. To rectify this, a straight swap was carried out as approved by the Technical Delegate, in the
match schedule system between Group A and Group B.
The format for the competition will be:
Teams will play a round robin within their pool in the group phase of the
competition.
The top placed team in each group will advance to the gold medal match.
The runner-ups in each group will play in the bronze medal match.
The Pacific Games is a multi-sport event held every four years since 1963, and is contested between the Pacific Island nations associated with the Pacific Games Council.
The XVI Pacific Games will be held from the 7-20 July, 2019 in Samoa. It is set to
attract more than 4,000 participants from 24 Pacific Island Countries including New Zealand and Australia.