Benefits 'far outweigh' cost of hosting Games
The benefits of hosting Samoa 2019 XVI Pacific Games will "far outweigh" the cost to the country, says the Director of Finance.
The two-week event, from 7 July to 20 July, is made possible by Government funding of $29 million tala, and sponsorship of about $8.9 million tala.
Leasiosio Oscar Malielegaoi, Director of Finance, said: "It is a very expensive commitment to host but the benefits from the Games will far outweigh the cost."
He said: "There will be many spinoffs: people will stay in hotels, buy food, and buy handicrafts. But most importantly it is that Samoa has the capacity to host, and if we do it right now more people will come, and more Games will be hosted by Samoa in the future."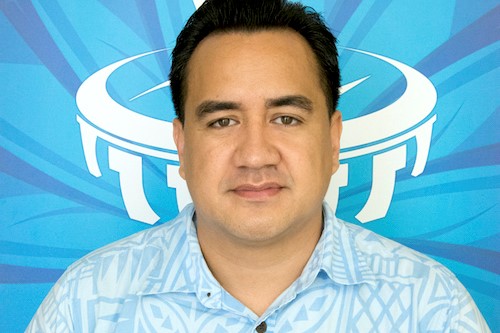 As Director and Chief Executive Officer of the Ministry of Finance, he is responsible for providing the resources needed by the Pacific Games Office to ensure the success of the Games.
"Our leaders have made a commitment that Samoa will successfully deliver the Games, and as officials that is exactly what we want to do, providing the necessary financing - and that is what we have been doing."
Leasiosio, recently appointed as CEO of Finance, said being involved in the Games has been an honour to serving his country.
"Like all humans, we want to be successful. I am honoured and privileged to have this position. But I am expected to do more. I have been appointed in this role for five months now and I hope I have met the expectations that's required of me."
Growing up he had big shoes to fill, admiring his older siblings succeed and to top it off, his father is the Prime Minister of Samoa, Tuilaepa Sailele Malielegaoi.
"The driving force for me was to get a good education, [and] a job so I could be able to give back to Samoa. When I was young I saw my older siblings... awarded scholarships, and even my old man - he had a scholarship back then. I wanted to follow their footsteps."
Regardless of the challenges in his work, he is taking them head-on.
"Commerce has always been my passion. I believe I could contribute greatly into giving back to Samoa if I took up commerce because everything is centred in the economy."