Badminton takes action for the XVI Pacific Games
Gearing up for the XVI Pacific Games the local Badminton committee collaborated with Badminton Oceania to educate locals to qualify as umpires for the competition.
Julie Carrell is the Secretary General for Badminton Oceania and was appointed as the technical delegate for the Samoa 2019 Pacific Games by the Badminton World Federation.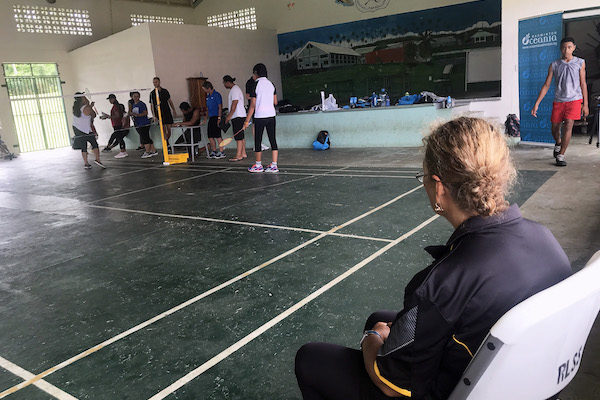 Tom Leonard, Communications and Events Manager for Badminton Oceania and Peter Cocker, one of their certified umpires, were also part of the visit.
Peter spearheaded the 3-day training course at the Robert Louis Stevenson Compound, Tafaigata.
"Our objective is to be able to accredit or upskill some of the local officials to be part of the Games with 37 participants in the training sessions," says Julie. "Badminton Oceania are looking for 30 Sports specific volunteers. Their role will be to assist the delivery of our competition during the Games."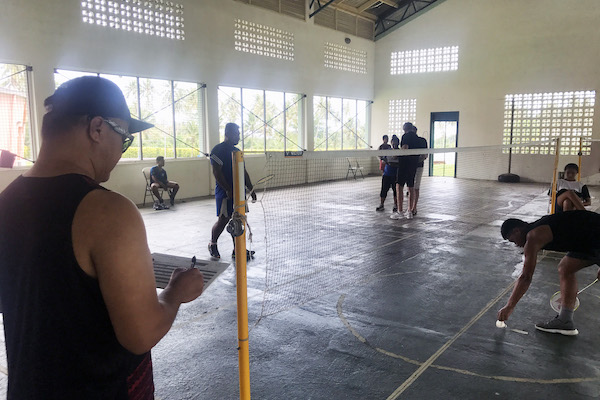 In May or June, there may be a test event to continue to train those volunteers that will participate in the games.
This isn't the first time Julie has been to be in Samoa. She attended the Oceania National Olympic Committees (ONOC) meeting in June 2018.
Her second visit included meeting with key stakeholders in particular the National Badminton Federation of Samoa and also the organisers of the Games sports operations team to discuss technical aspects and preparations.
The Sport:
The Badminton competition will run from 8-13 July at the Multisport Complex at Faleata.
14 nations will compete and Badminton is also one of the Parasports on the programme.