Badminton players in tears at bronze victory
A longed-for victory over a long-time rival left a badminton medalist in tears on the court from the exertion and injury.
Danielle Whiteside from Fiji, a veteran of the sport, finally defeated Johanna Kou, one of New Caledonia's top players, for the bronze medal in women's singles.
Whiteside was able to extend play to 3 sets, pushing through the pain of an ankle and shin injury in an inspirational performance.
The paid have competed against each other in multiple regional contests, but Whiteside had never defeated Kou prior to their meeting today.
Read more: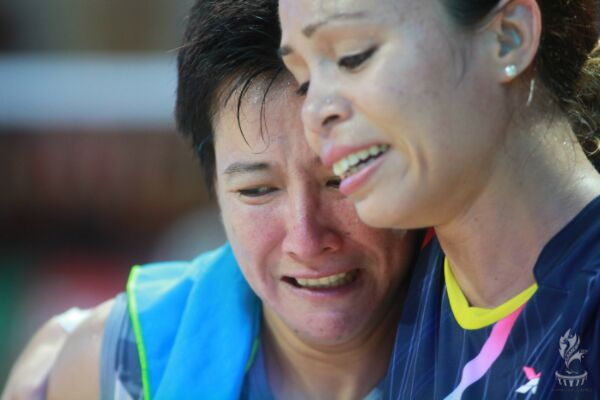 Both players found the experience emotional. (Image: Sue Rasmussen/Pacific Games News Service)
Whiteside said: "Johanna is very experienced, and it was an honour to play her. She's a really good defensive player and attacker, and I've learnt a lot from her in the past."
In a touching moment, Kou not only came over to congratulate Whiteside on her phenomenal win but helped her rise and leave the court.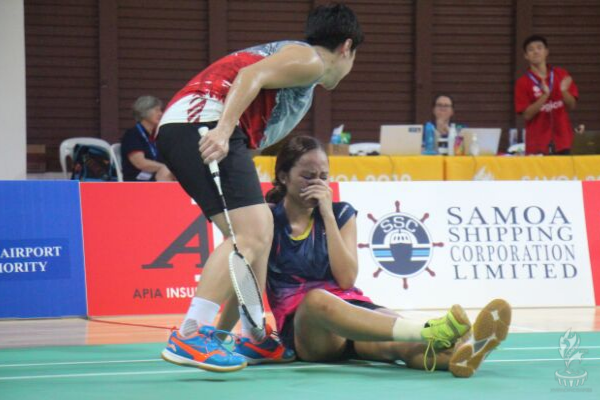 Johanna Kou helped Danielle Whiteside up from the court (Image: Sue Rasmussen/Pacific Games News Service)
It was an emotional victory leaving both contenders in tears at the end of play.
"Johanna is warm-hearted and a lovely person. She picked me up when I was down and showed incredible sportsmanship.
"In badminton, we're all just one family, despite our different cultures and countries. I think it's a Pacific thing, showing warmth and support."
Whiteside spoke of her win with humility: "For me, it was all about staying positive and keeping to the basics. I had to hold myself mentally and not think about the pain. I thought this may be my best shot and I want to prove to my country that I can do this."
Samoa 2019 is her fourth time at this level of competition.